The Challenge
507 Capital came to us with a new name and a bare-bones logo concept, in need of refinement, along with the need for a more substantial visual identity to fit their vision.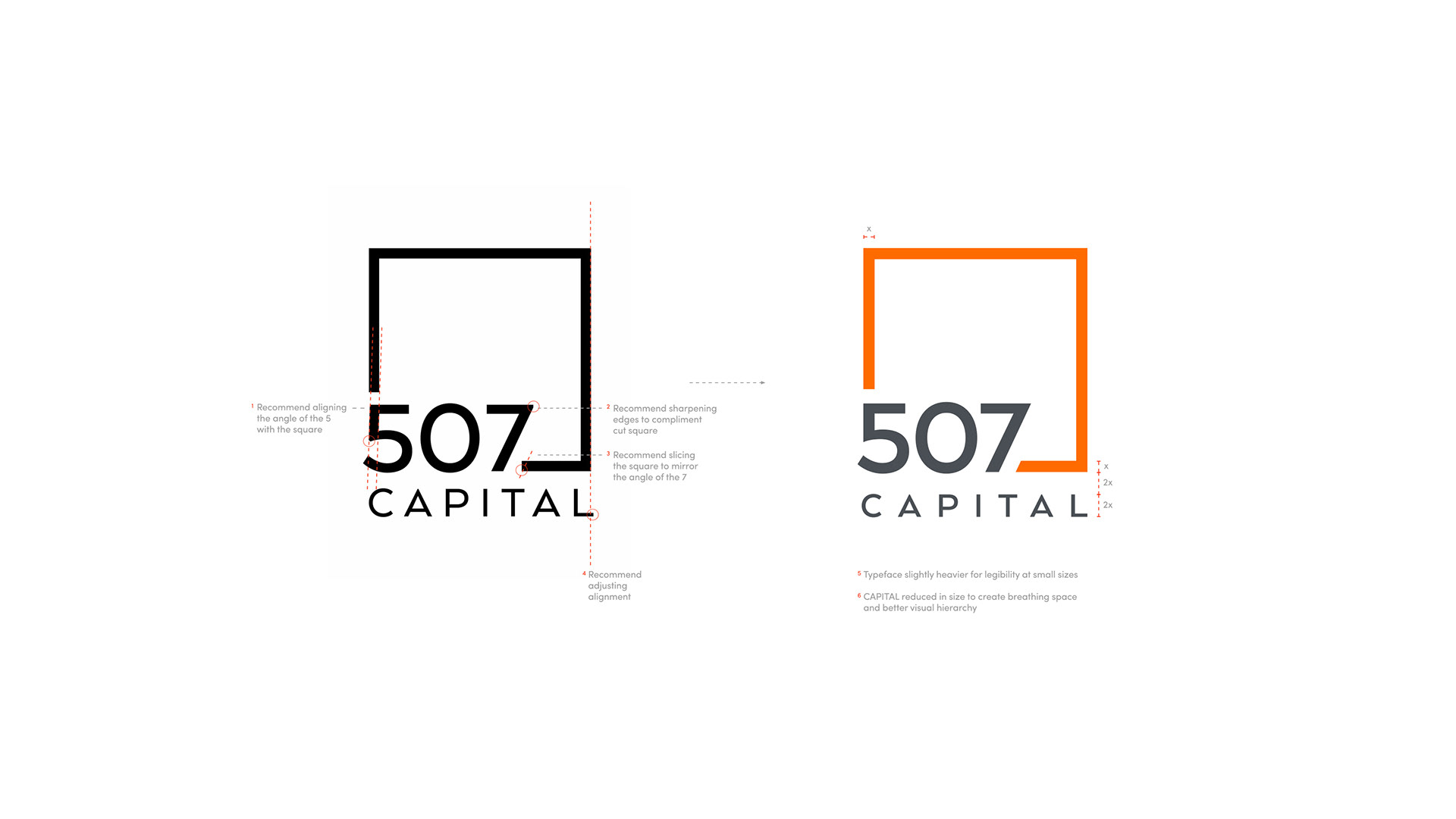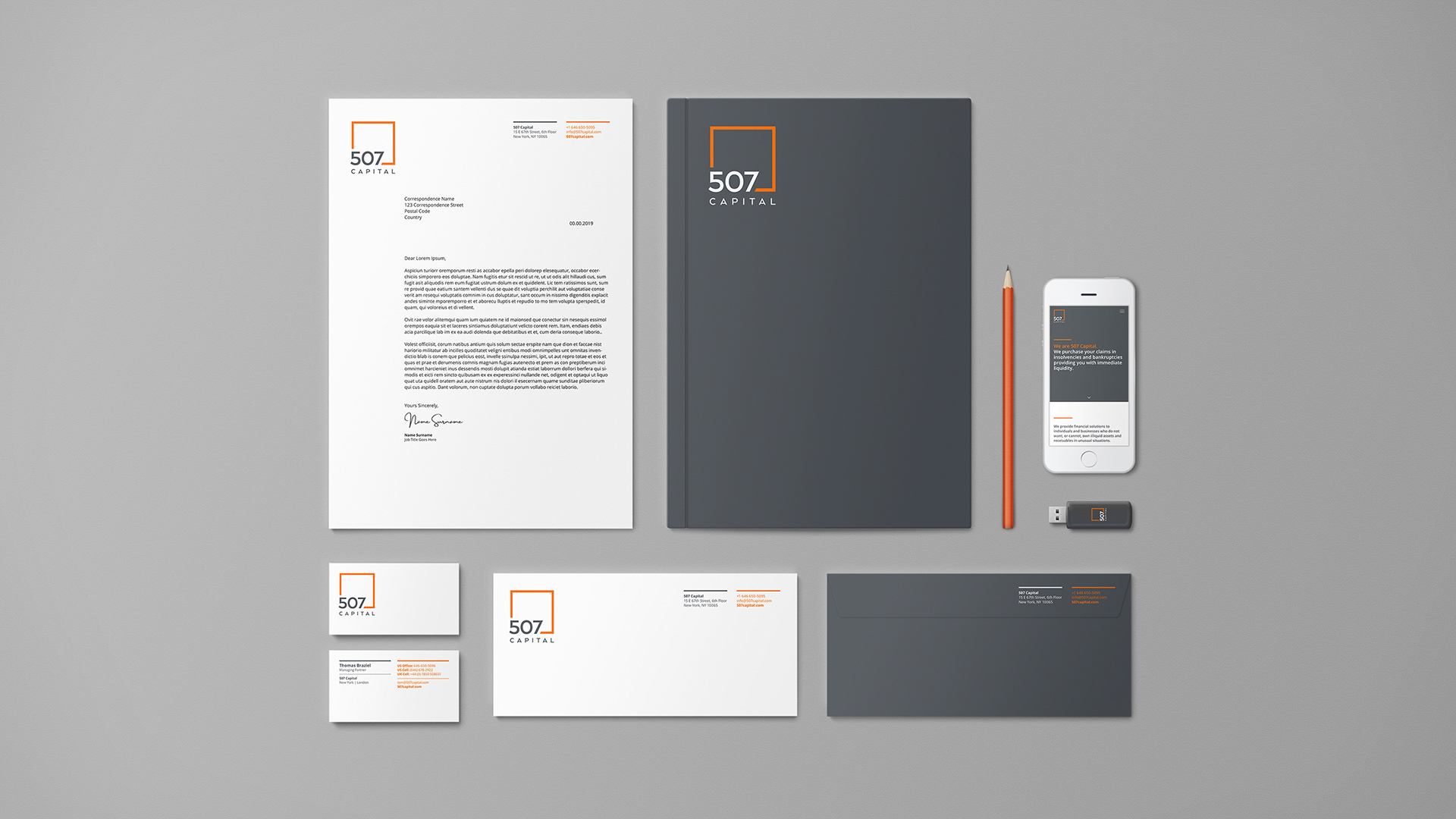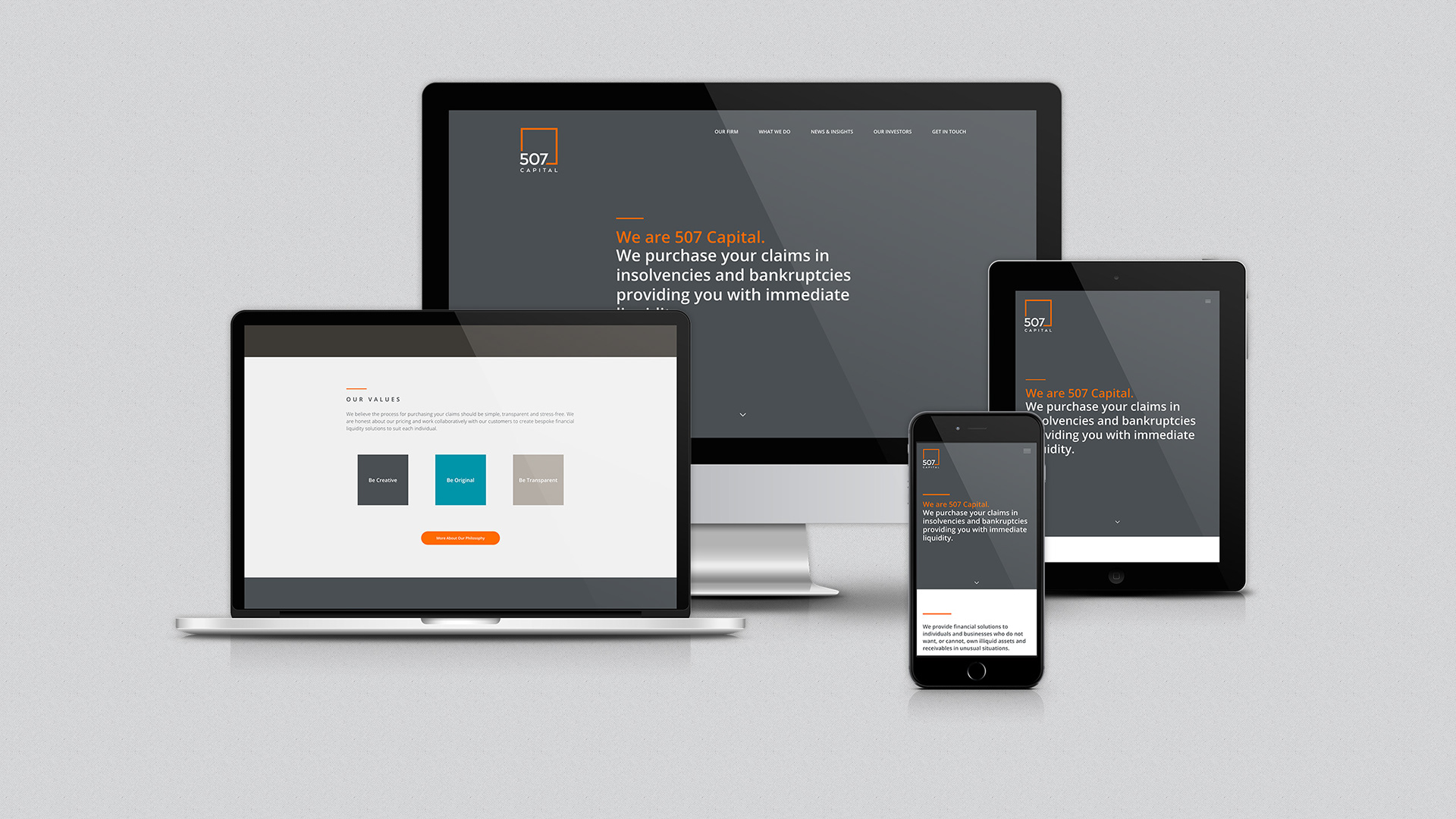 Our Approach
We always keep things simple, and approached the 507 identity as more of a tech startup brand, rather than a typical investment company.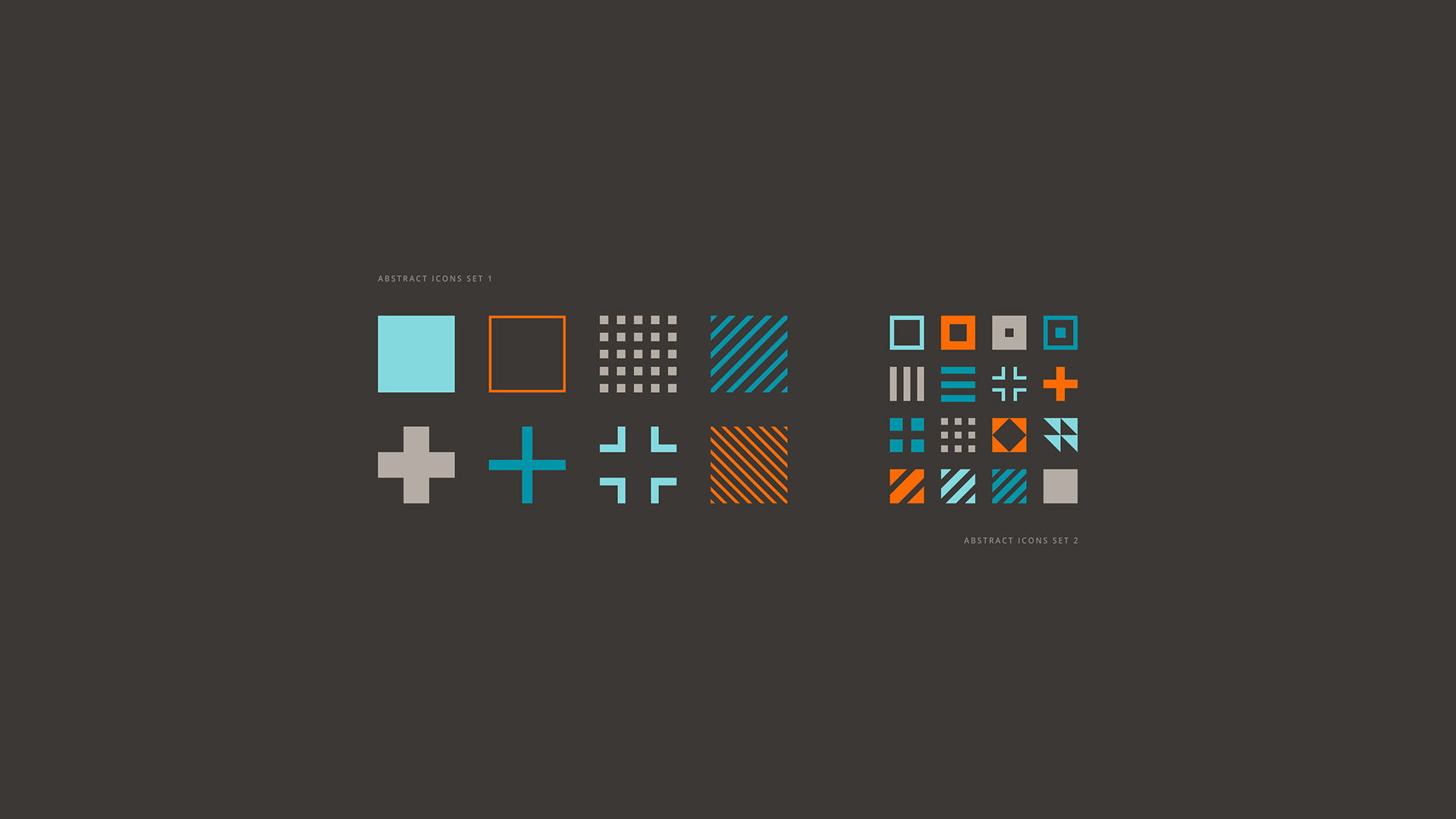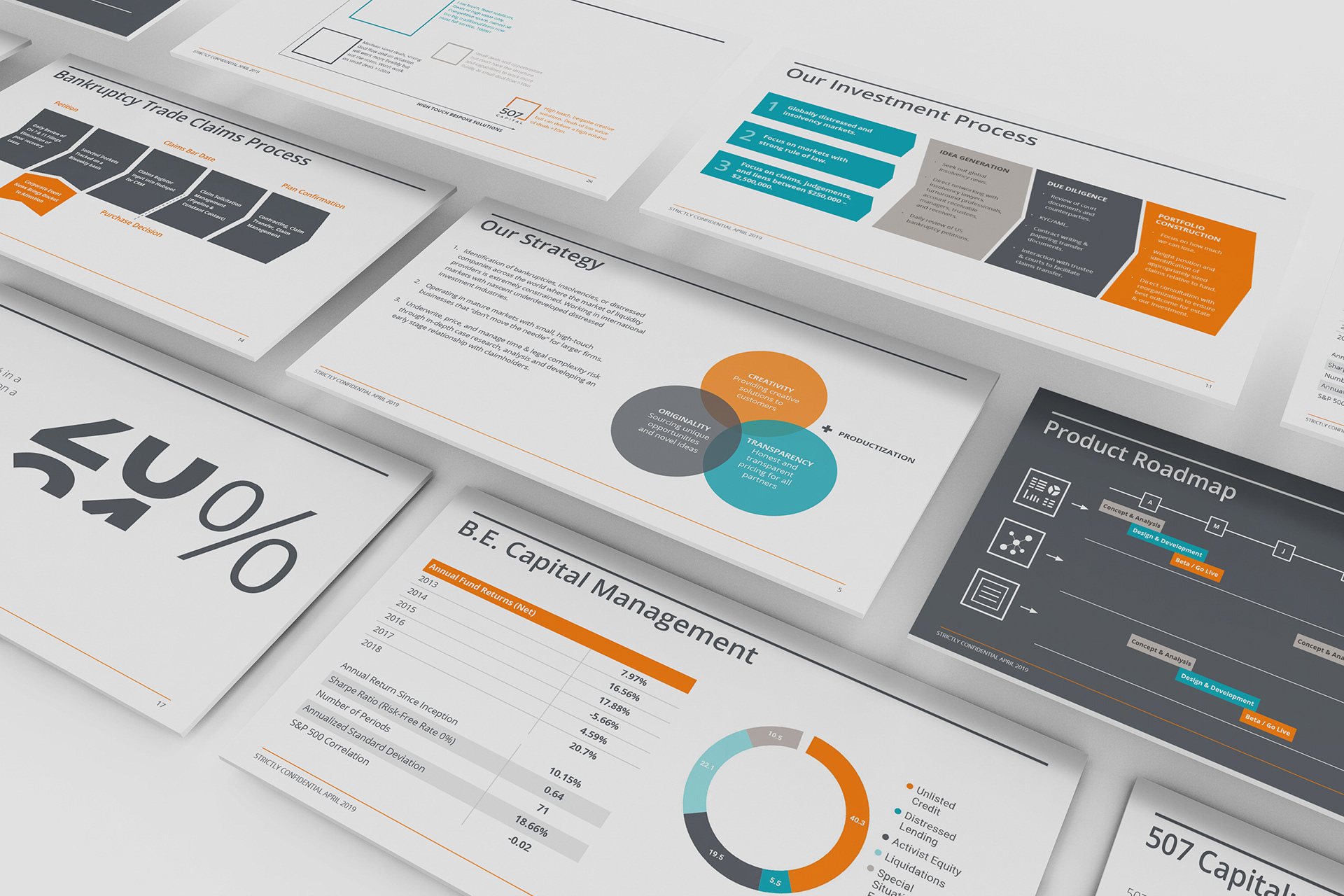 With some subtle refinements to the logo, we developed a refreshingly clean identity. Breaking with tradition, we gave the brand a fiery orange colour, vs the typical blues of the industry, standing it out among its competitors.
"Kristian and the team were super adaptable and happy to roll with the punches of branding a startup on the other side of the world. I'm delighted with their attention to detail and refinement of our brand. I couldn't recommend them more."