The Challenge
EDI Group are a property development business based in Edinburgh, creating inspirational spaces for workers, residents and global visitors. They wanted a brand that reflected their care for the environments they invest in.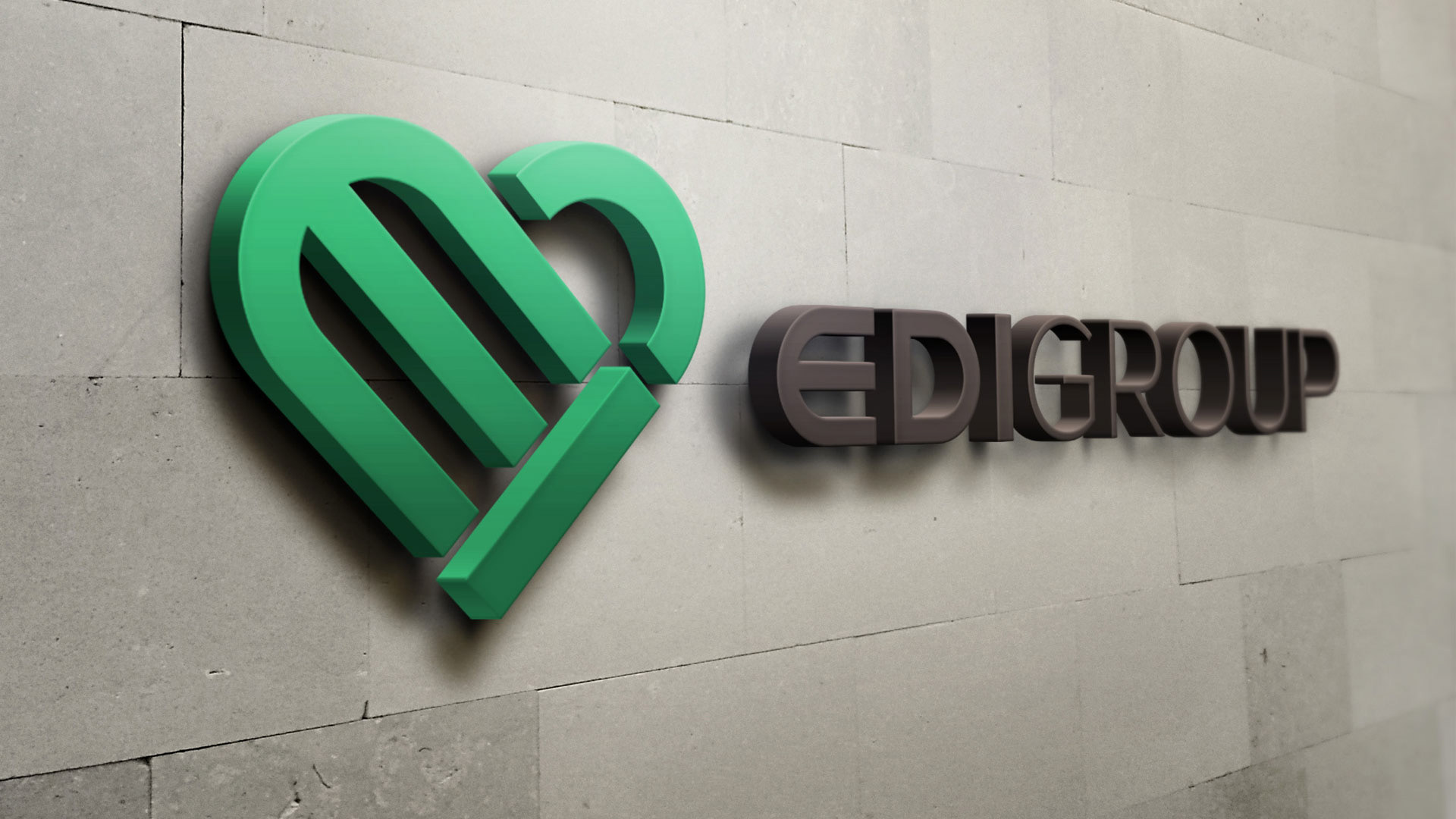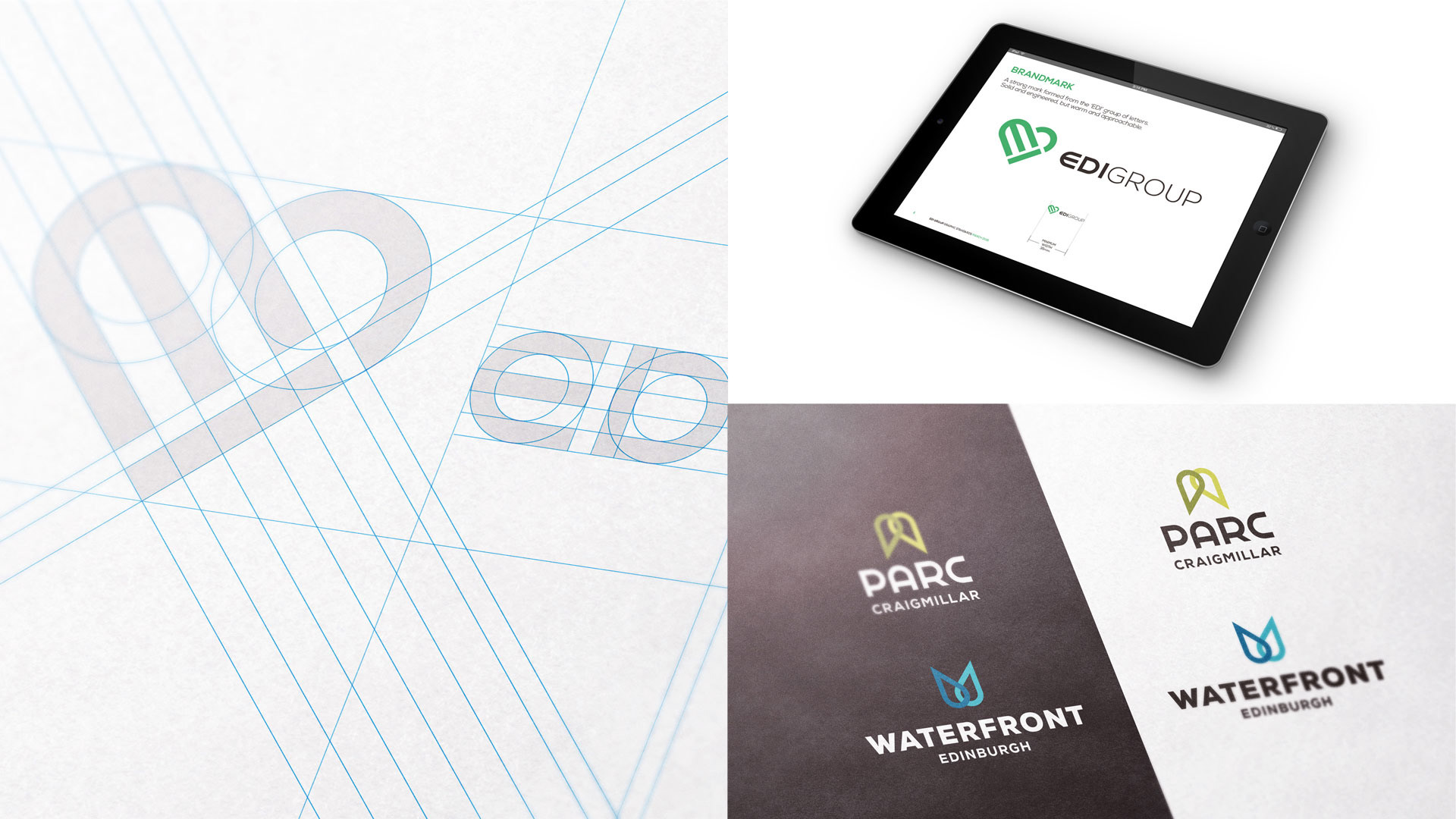 Our Approach
Through a series of workshops we developed the client's mission, vision and values. These statements and beliefs in turn, informed the brief, which was to establish the company as a creative, inspirational one that considers its surroundings. One that has a heart.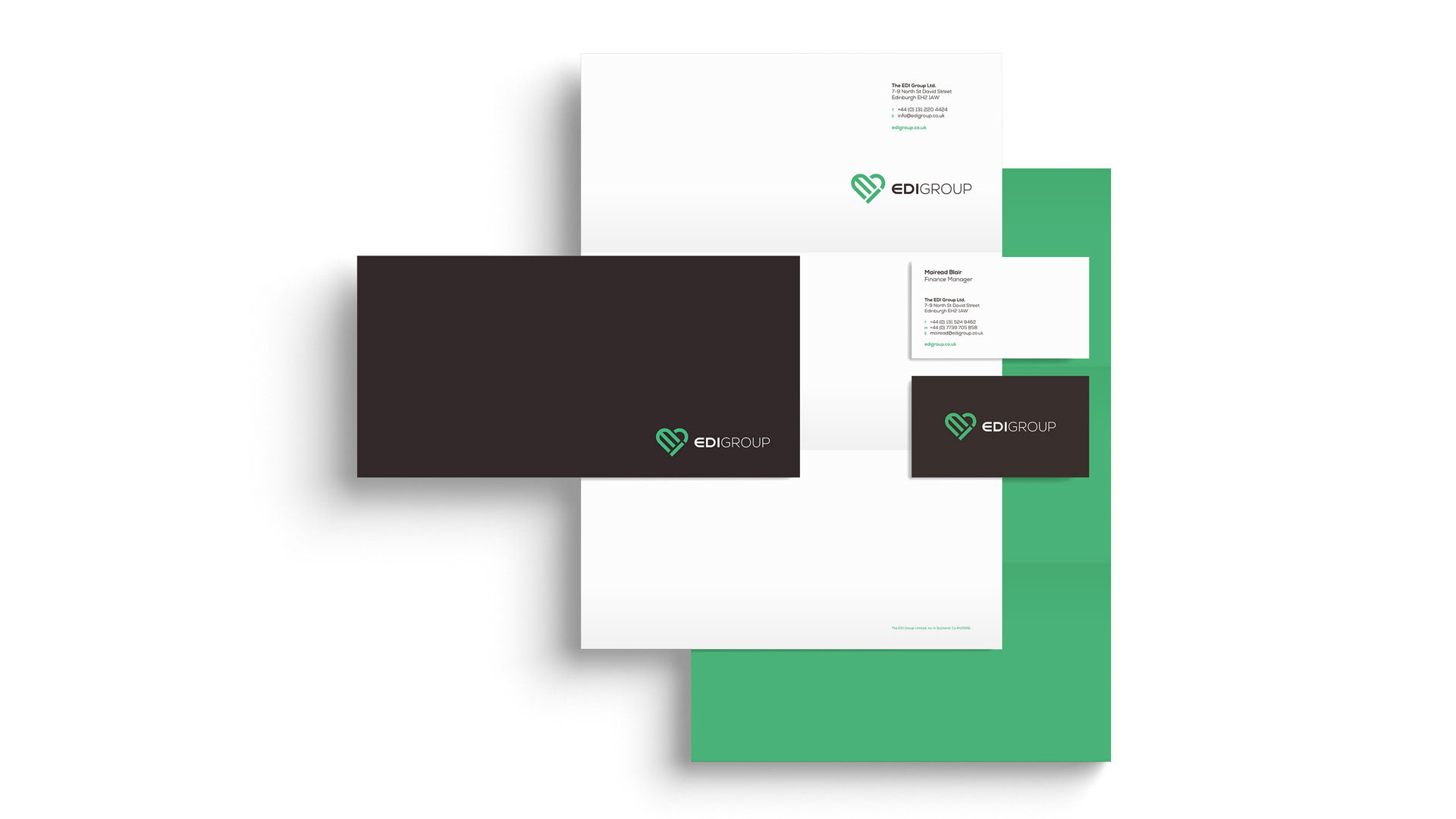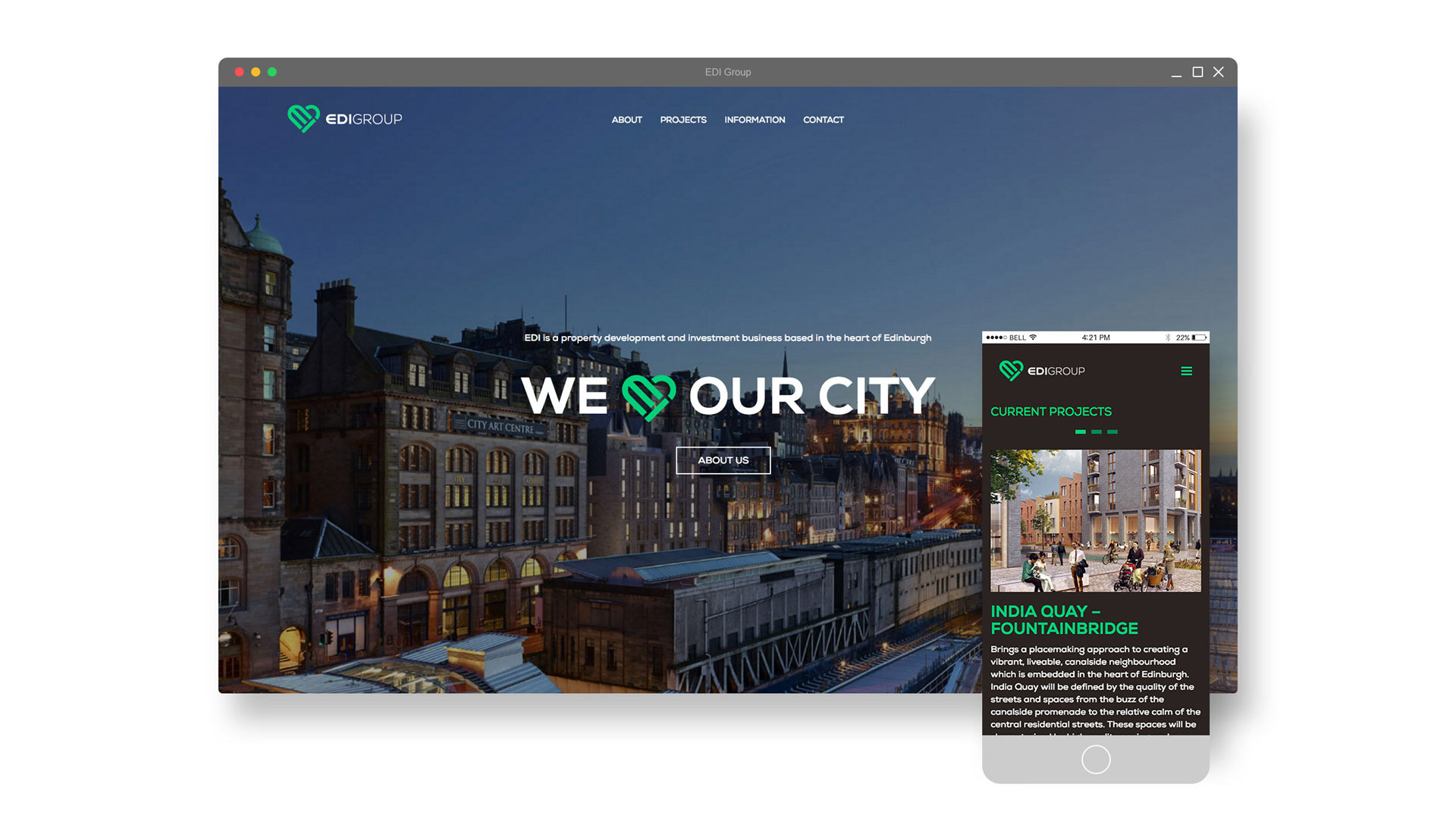 We developed a striking logo and identity, along with sub-branding for key developments. Our iconic marque lends itself to bold applications across print and digital media, becoming a memorable symbol for the business and the city it operates in.