The Challenge
Martin Currie are active equity specialists. The company felt their brand was dated and their staff didn't feel engaged with it. Our challenge was to energise and align their team in a shared vision for the brand identity, as well as refreshing the brand itself.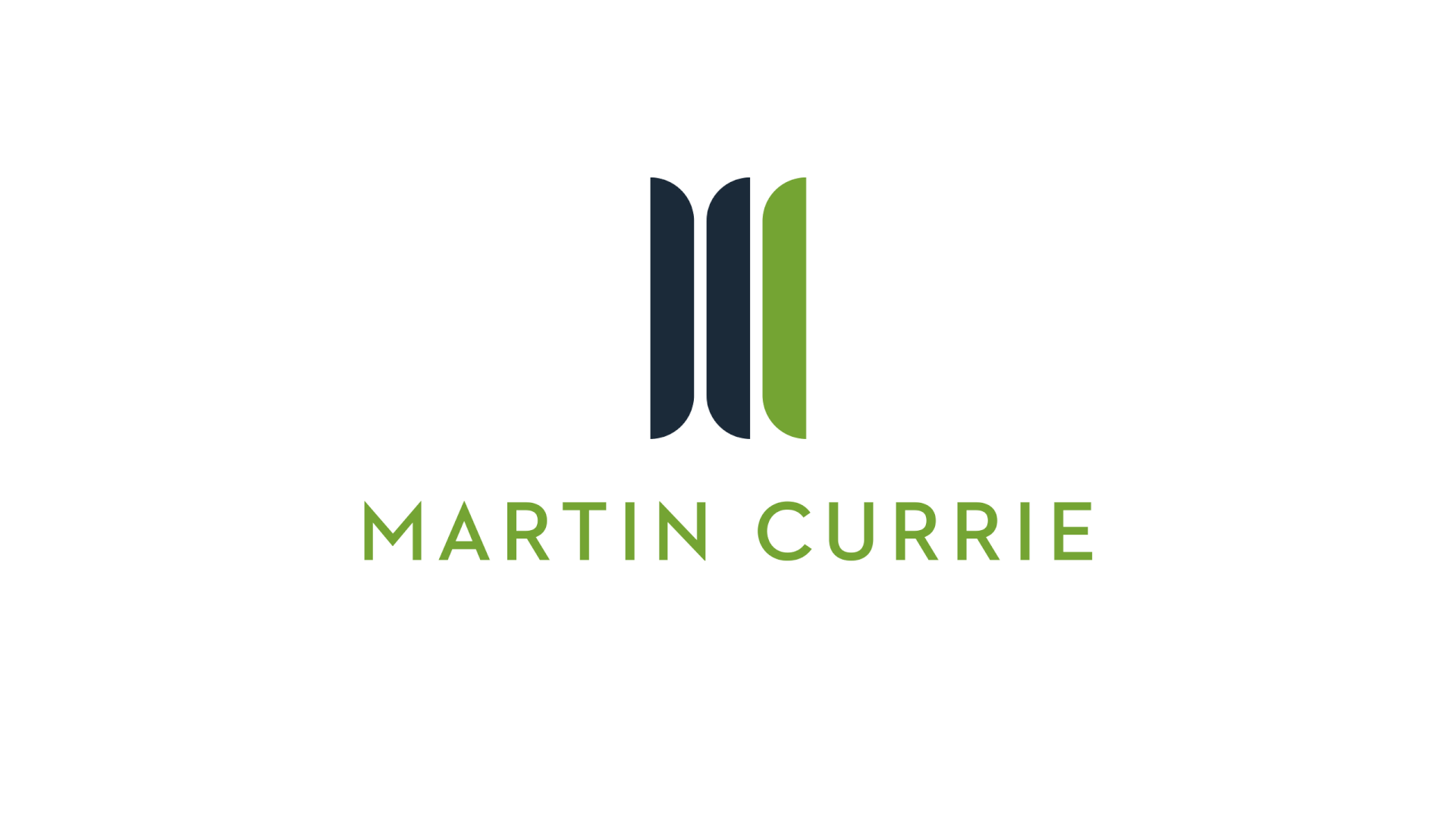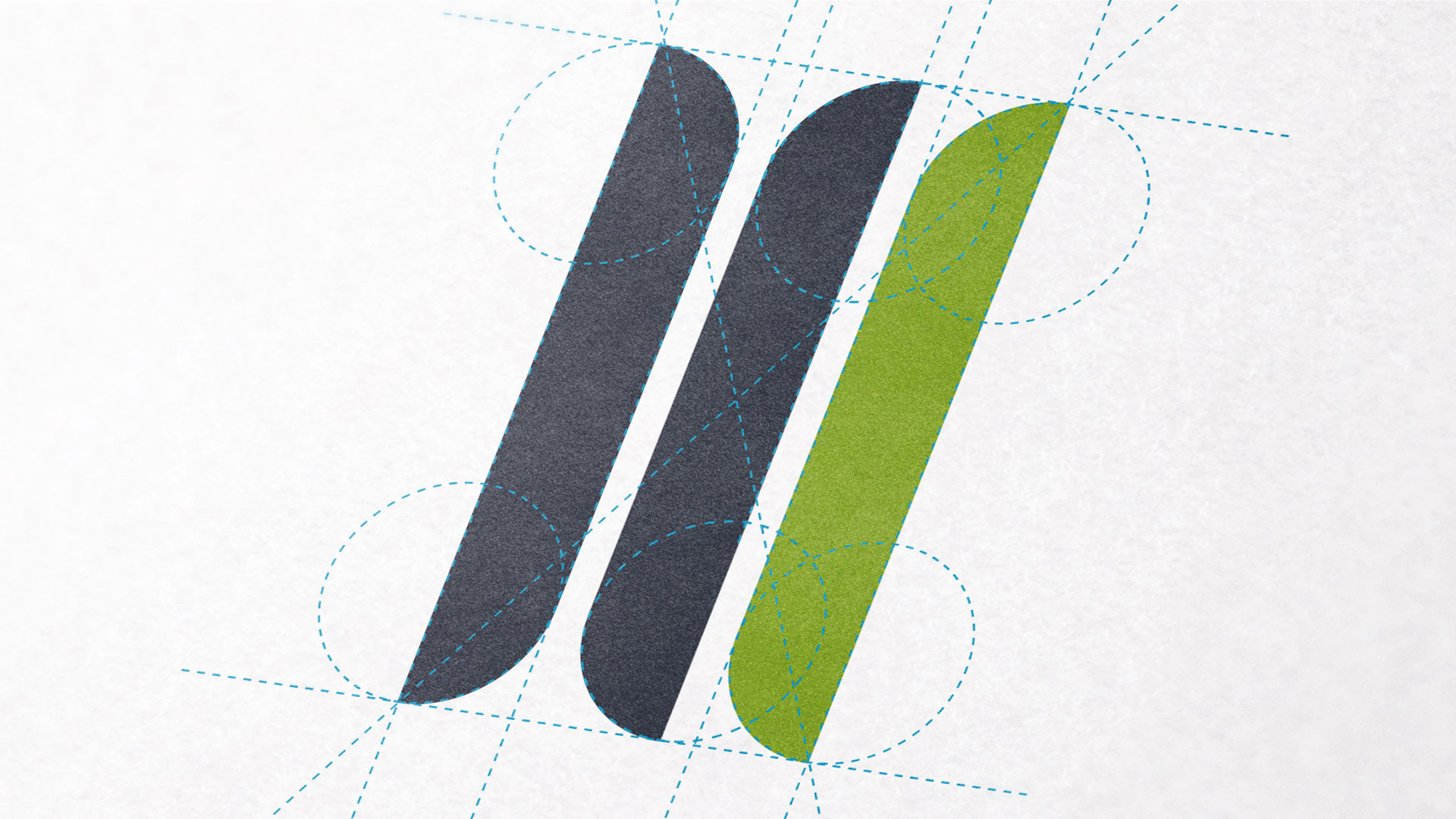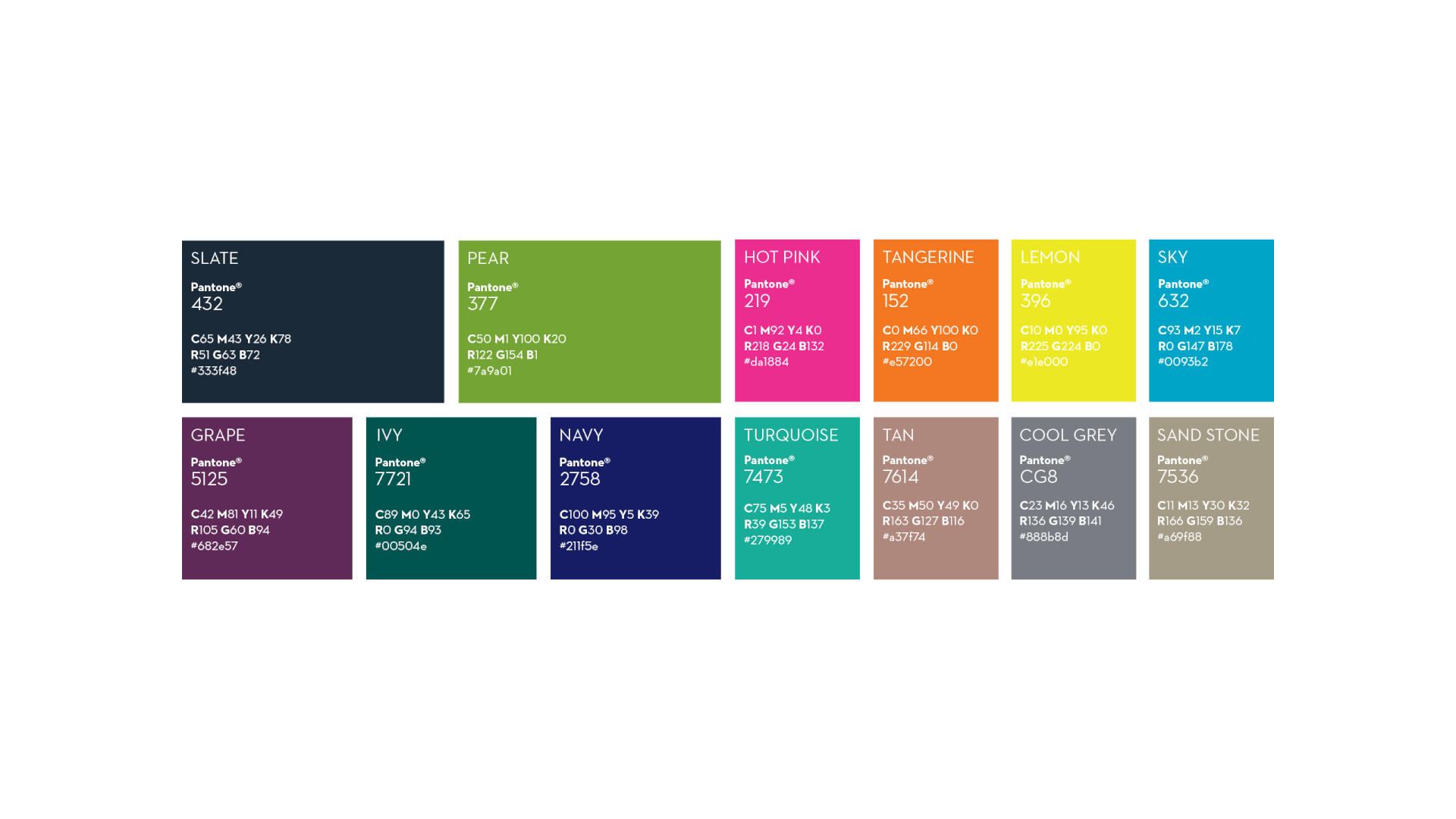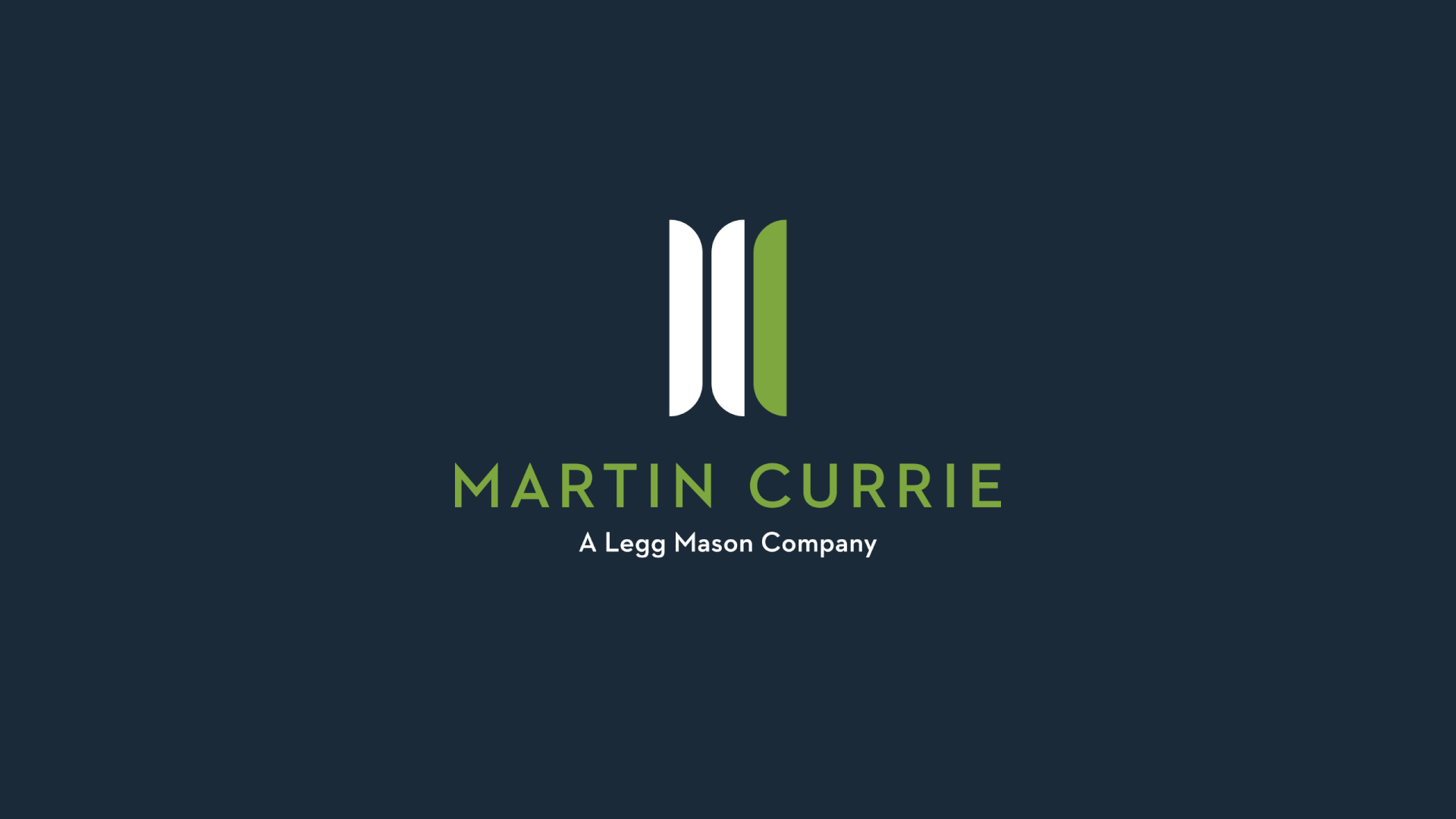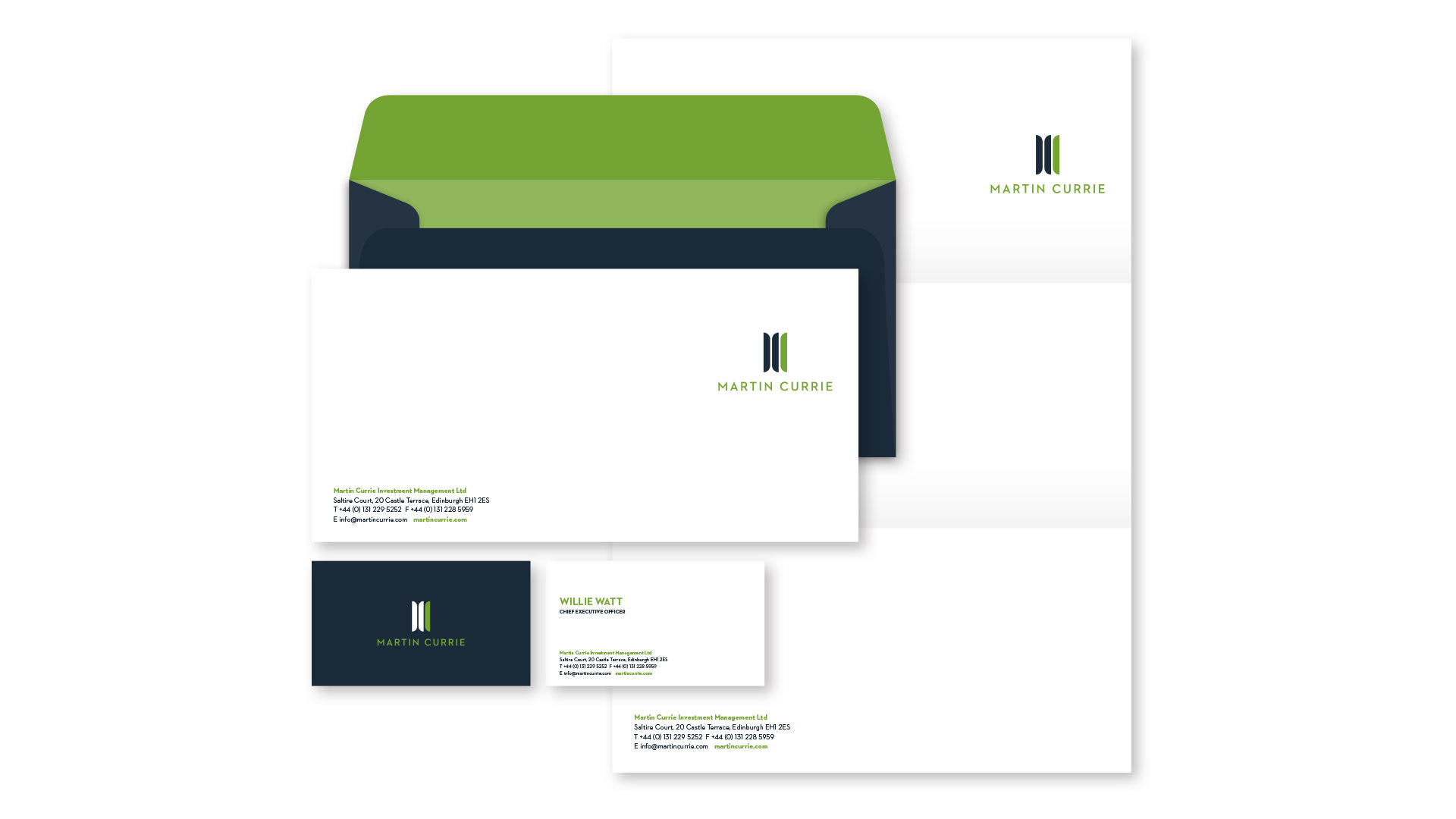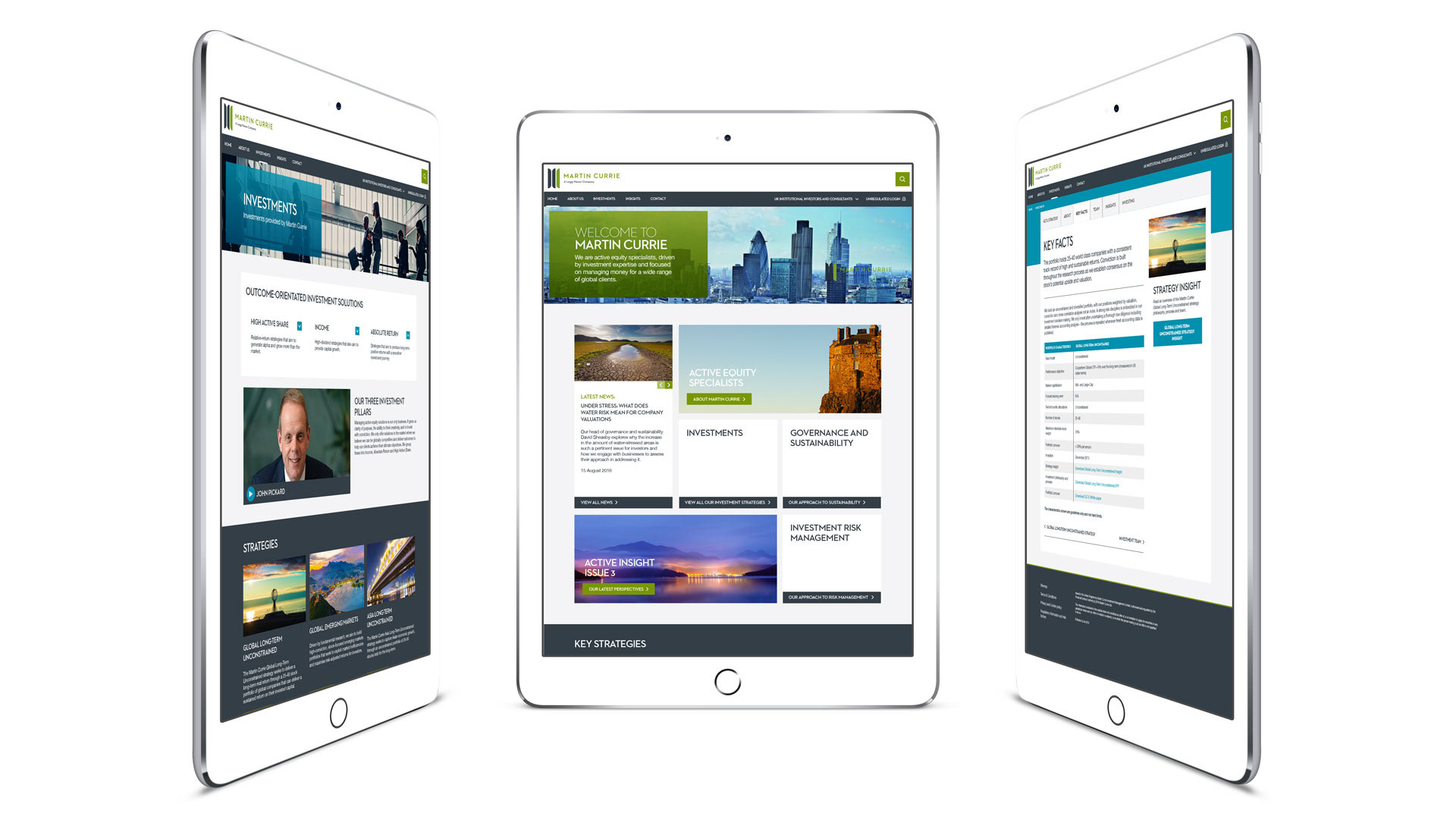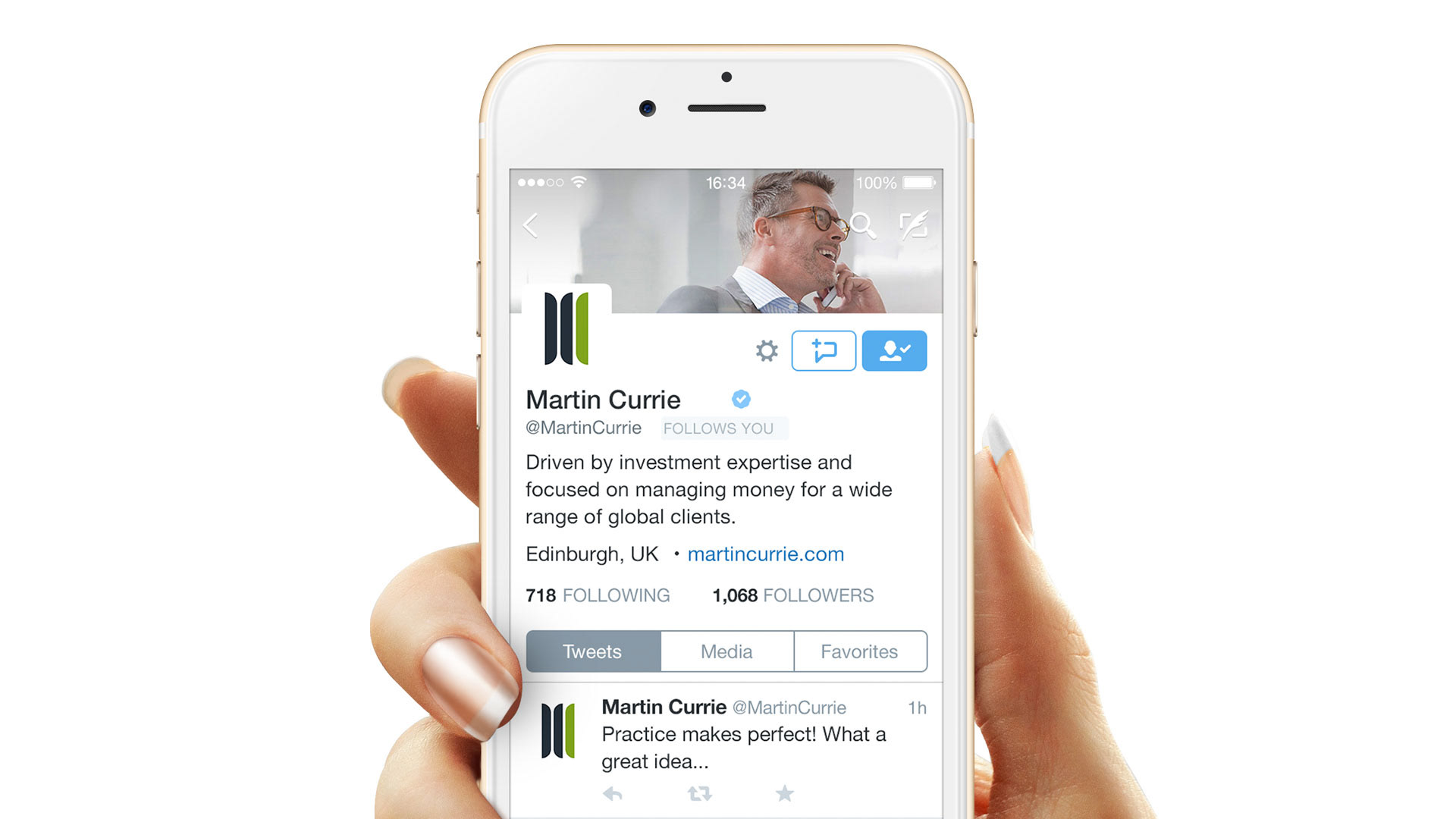 Our Approach
We did brand workshops with a mix of key stakeholders, staff, and the marketing team, exploring different approaches from an evolution - to a complete revolution of the brand. This was a collaborative effort based on an agreed direction every step of the way.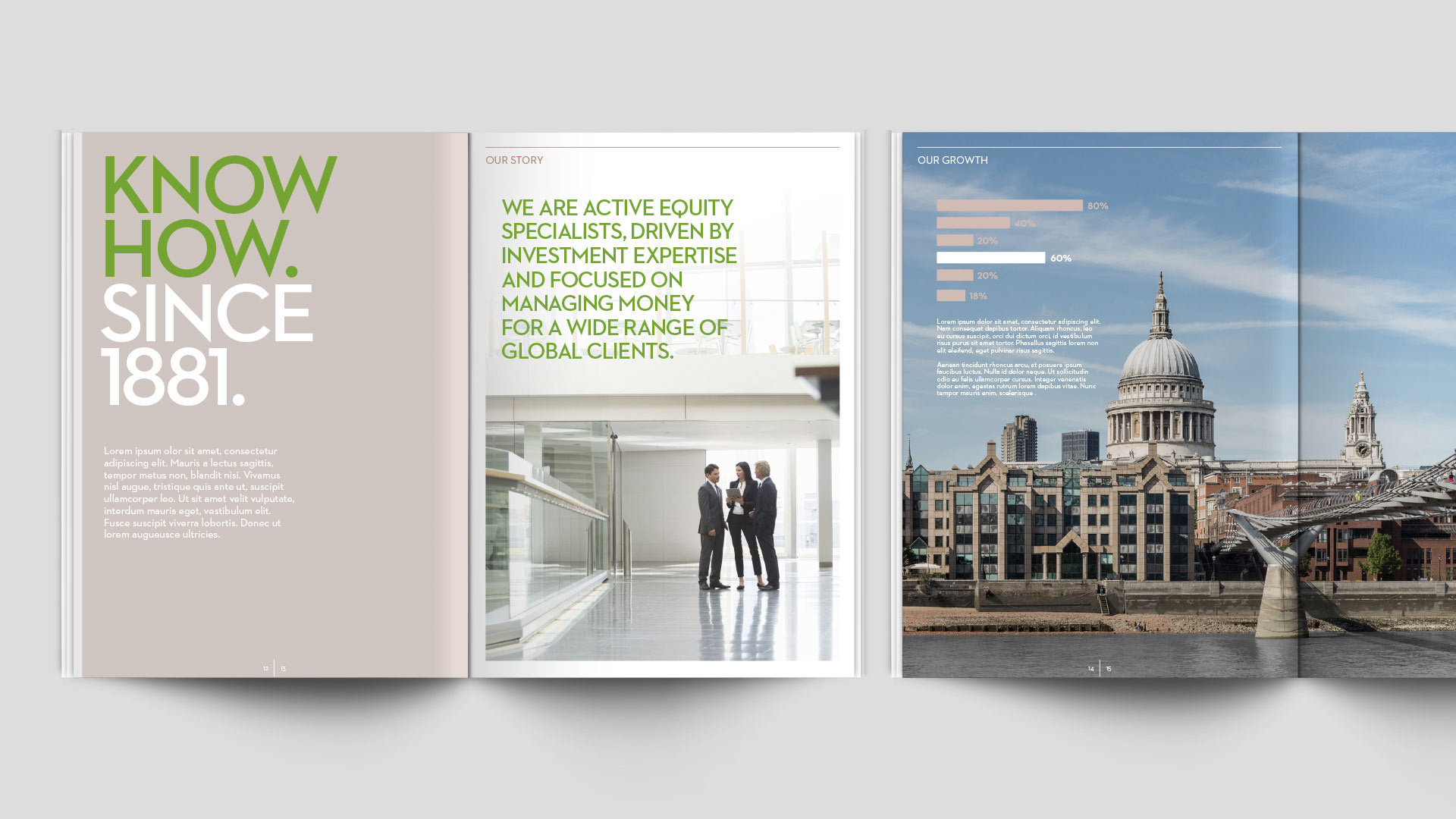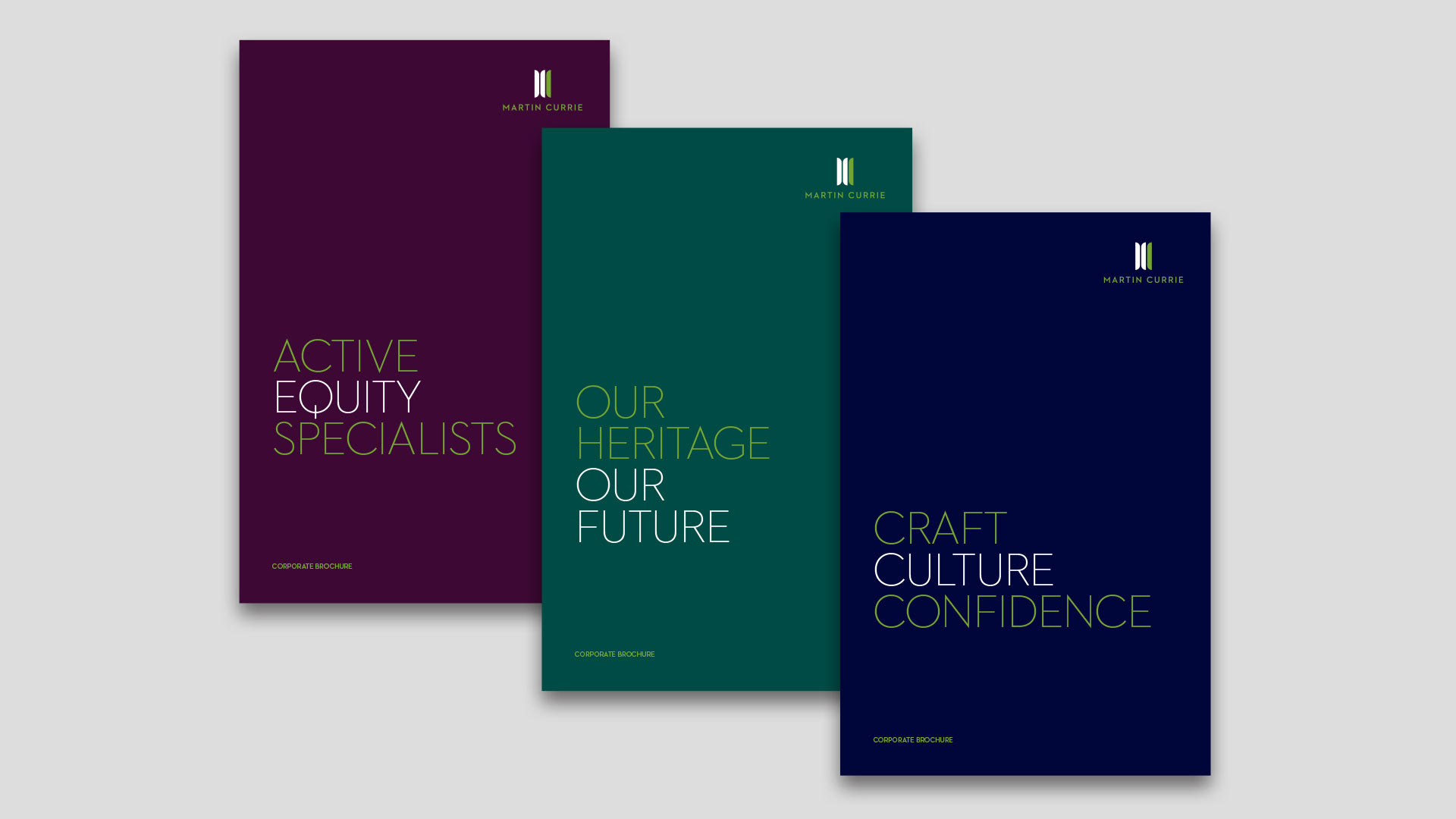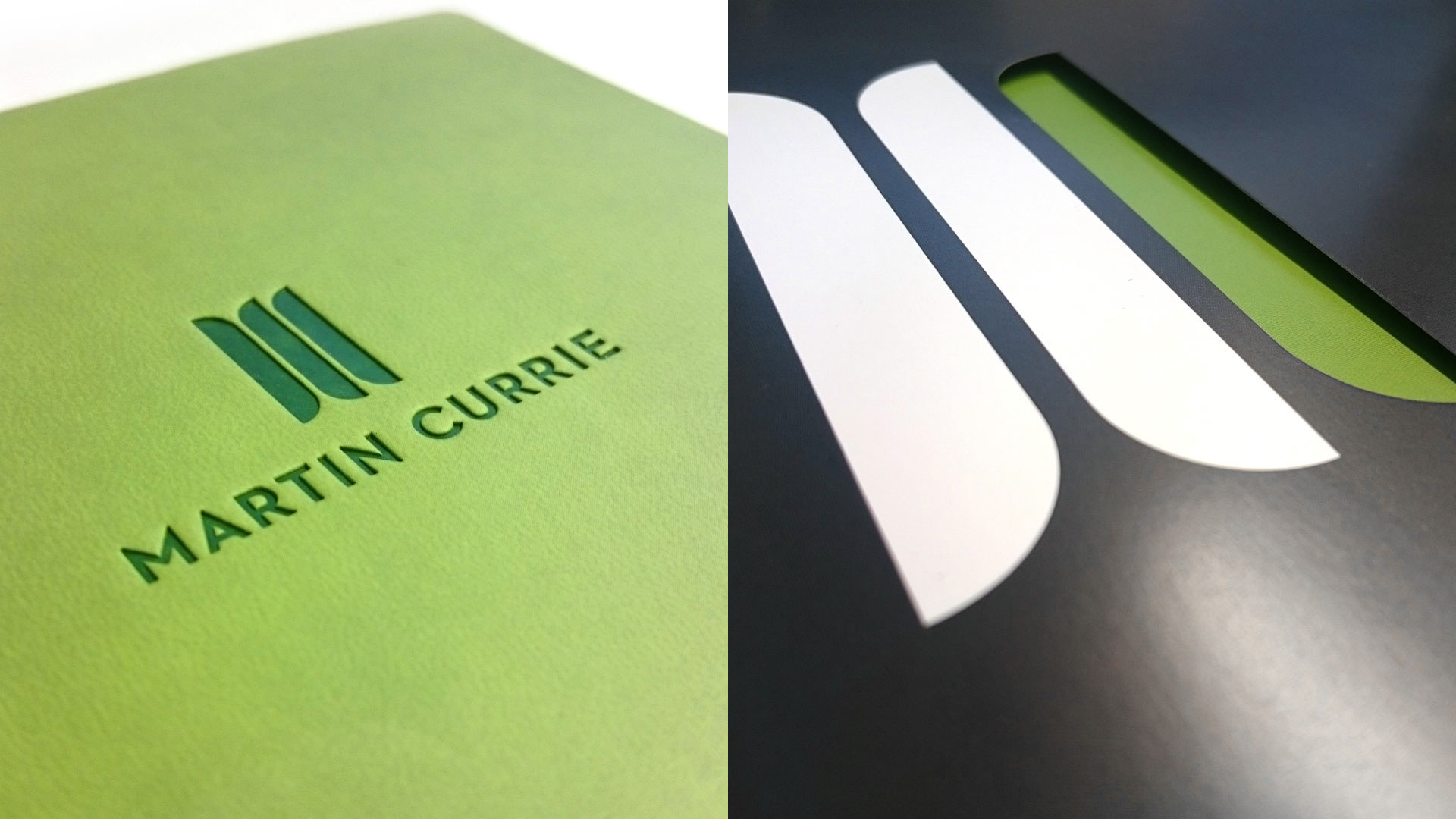 The final solution conveys the pride the company has in their heritage, in a modern way – representing clarity in their future. We fused a classic monogram with clean typography, and dark regal colours with bright modern accents, bringing together old and new. The logo highlights their three brand pillars of Craft, Culture & Confidence in an abstract 'M' marque.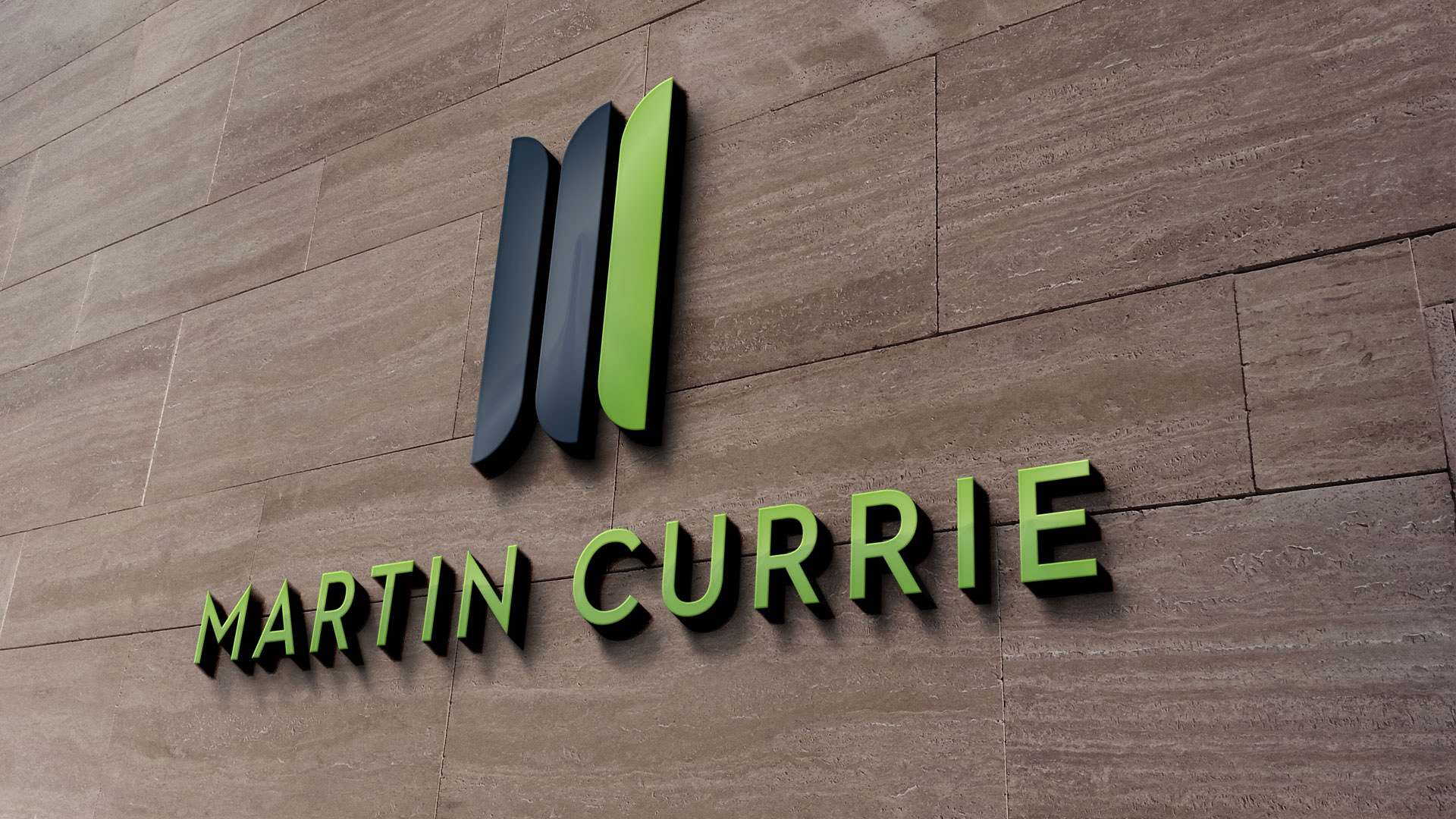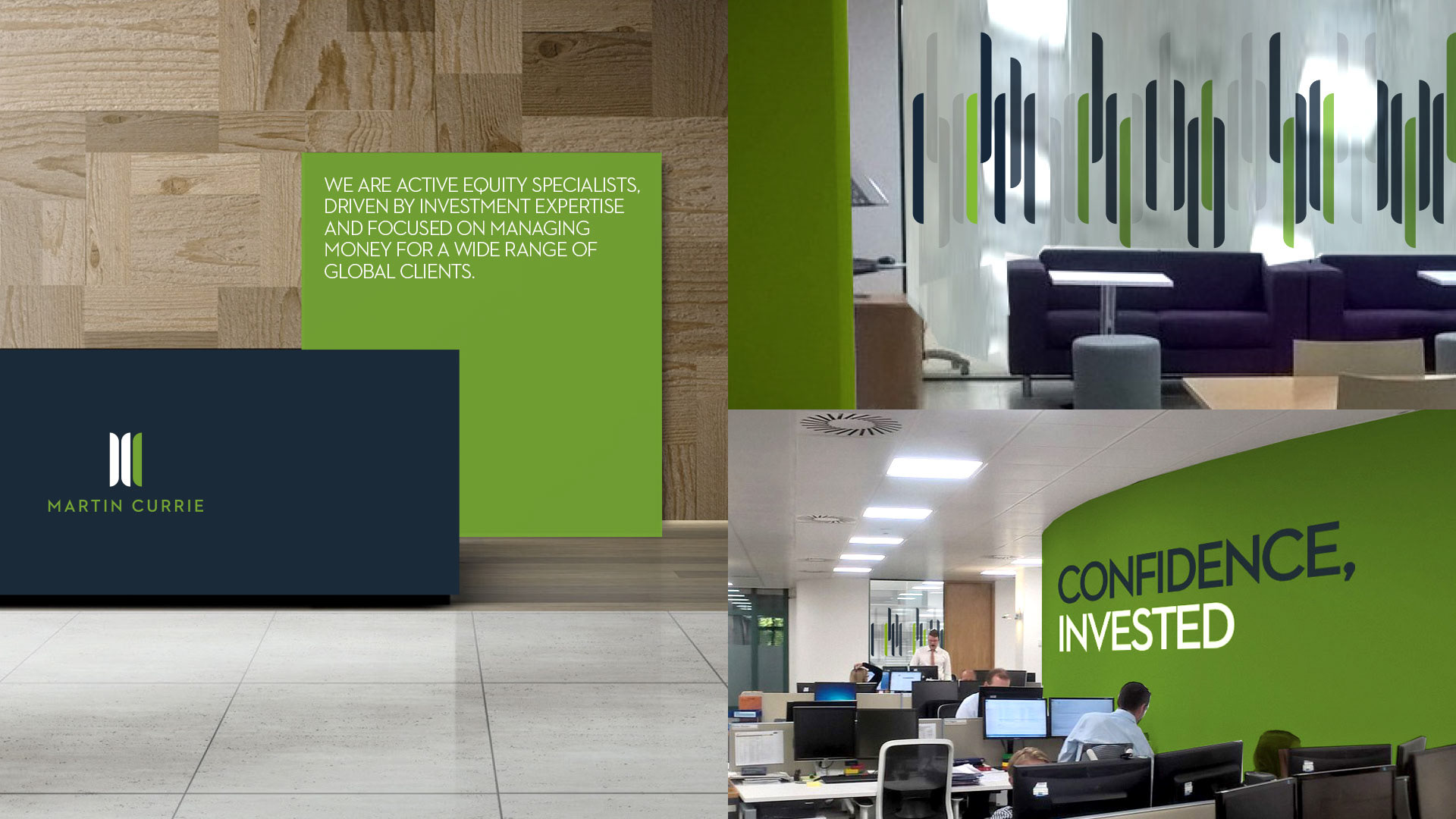 "The team worked with a cross section of our organisation to create an identity the whole company could feel invested in, and proud of. They worked from concept to

laun

ch and beyond, to ensure our in-house team could deliver the brand consistently. The company has a renewed confidence and is excited to launch our brand into a new era."