The Challenge
The world of hospitality is changing. Radisson Hotels wanted to create a new 'lifestyle' hotel brand that connects with a new age of travellers through art, music and fashion.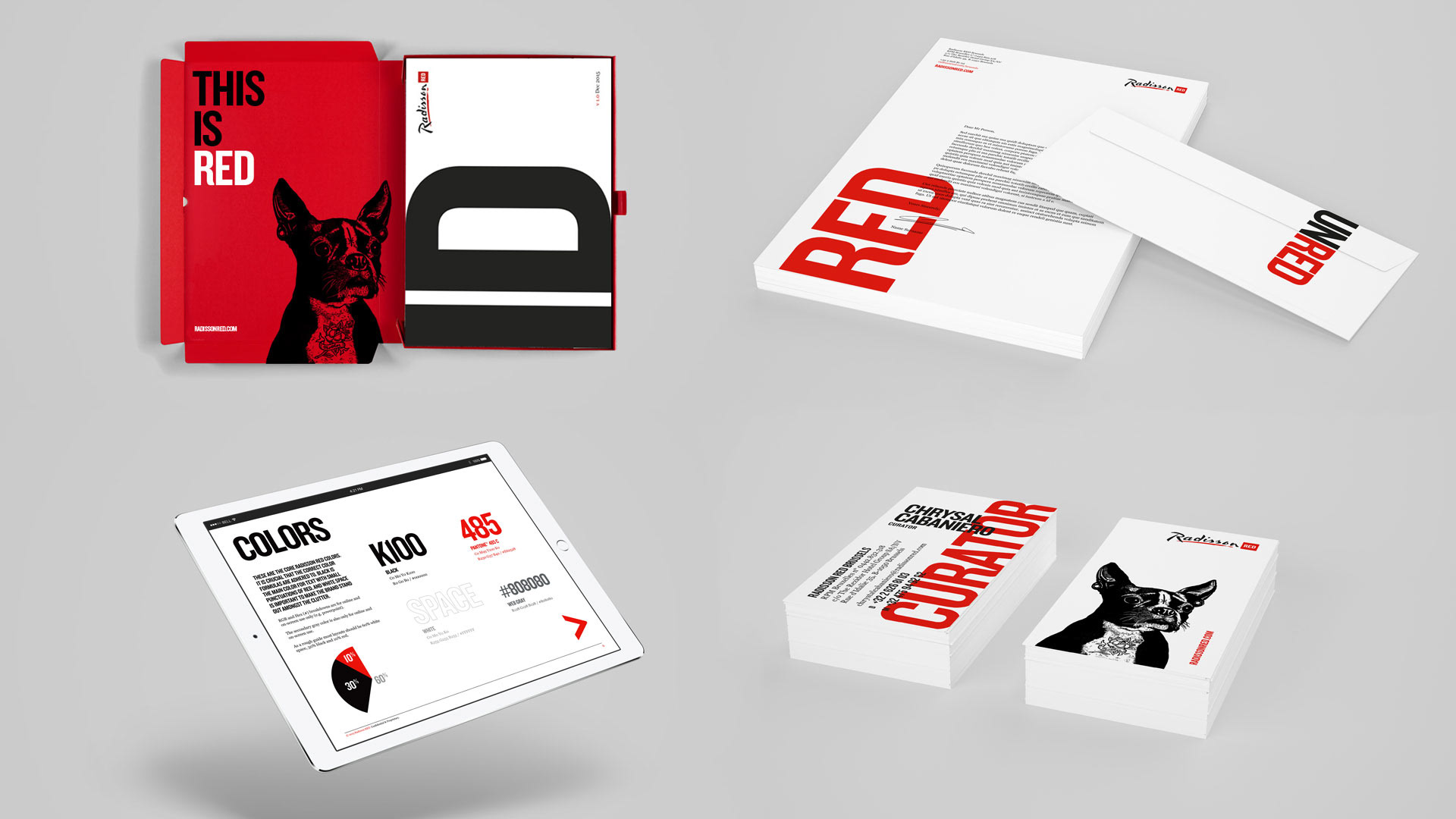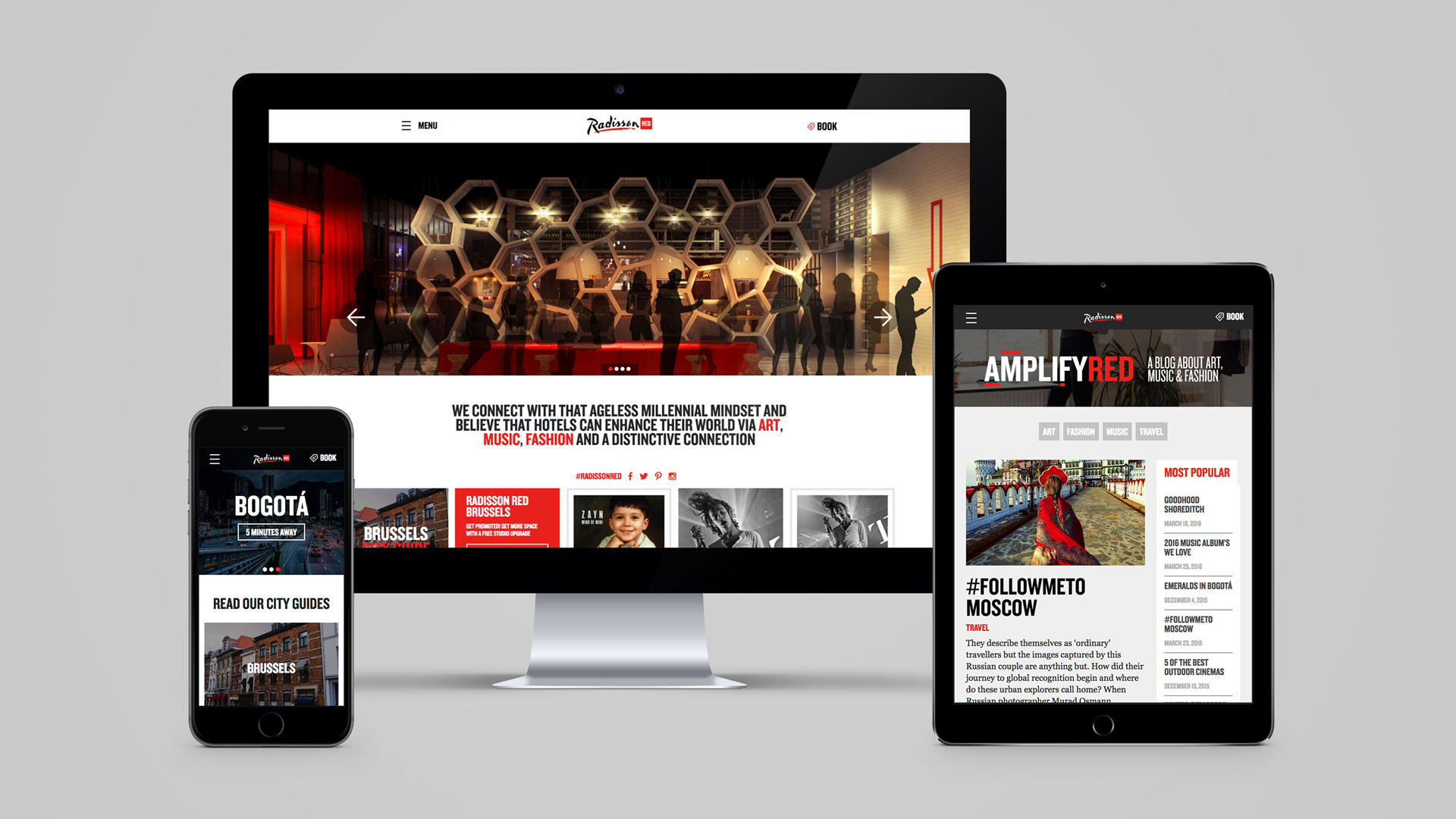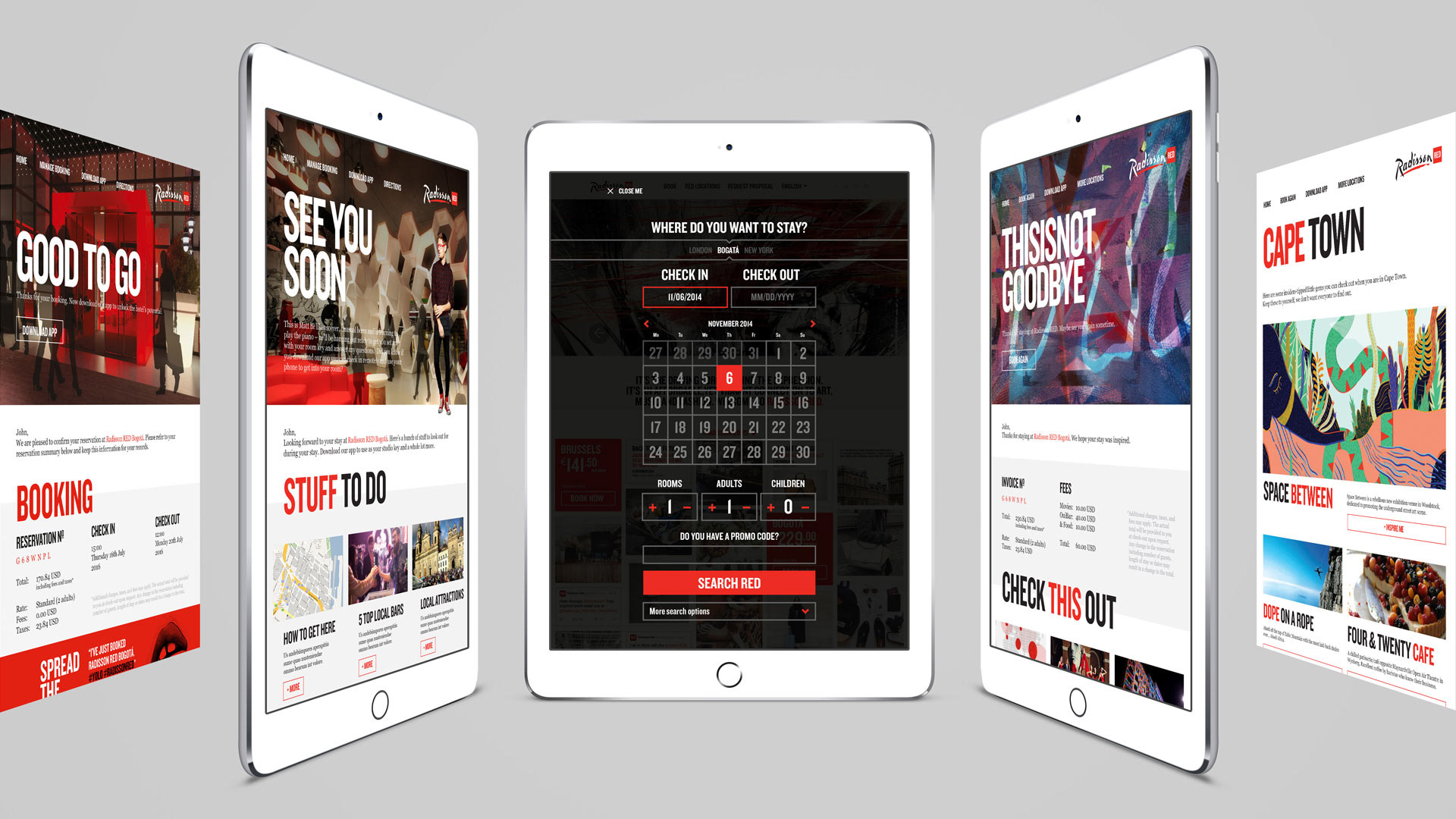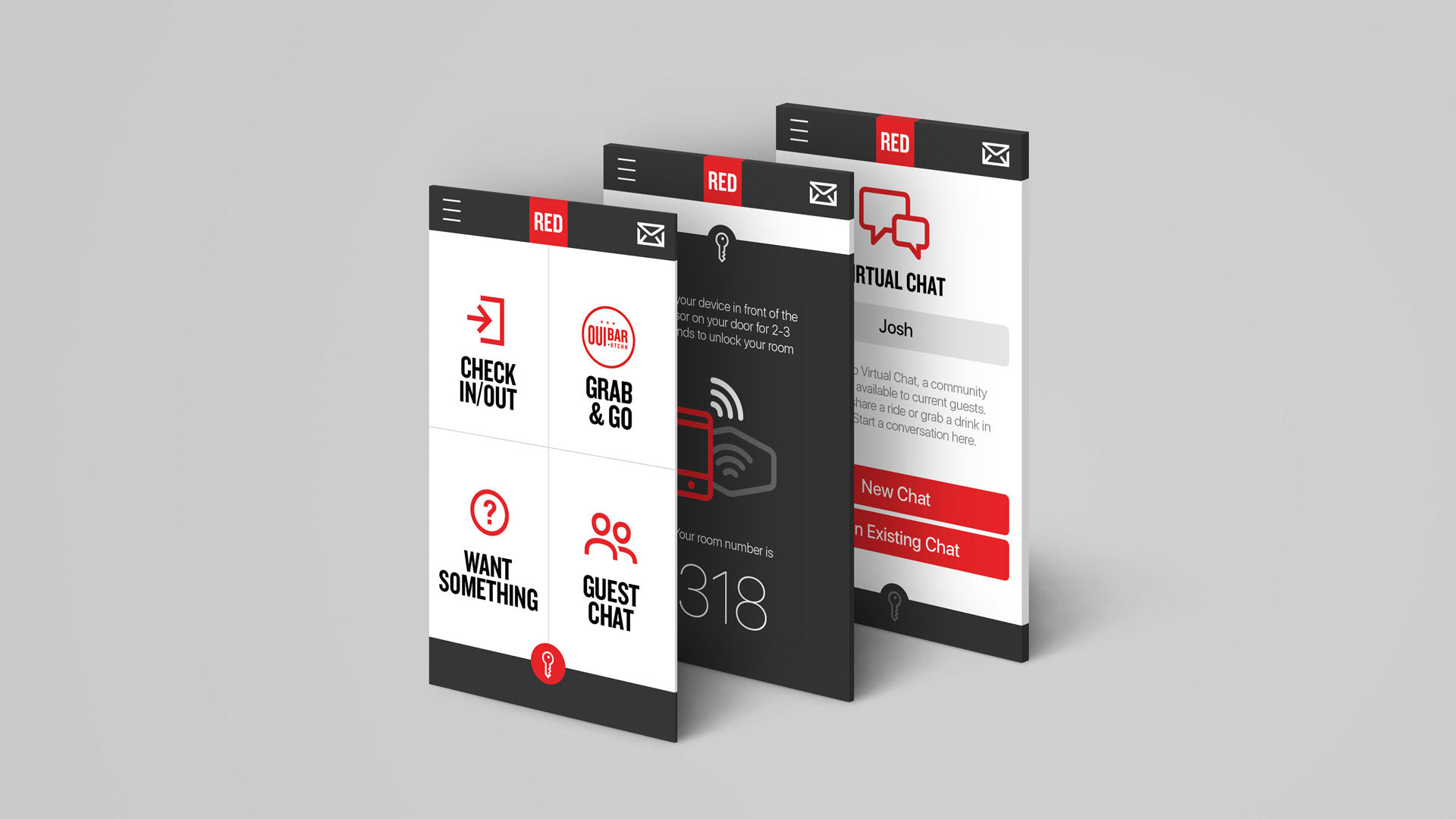 Our Approach
Working closely with the client from inception, we worked to define the brand visually and verbally, immersing ourselves in their world, to build an authentic view of the product. If the visuals look fun, it's because we had fun doing it.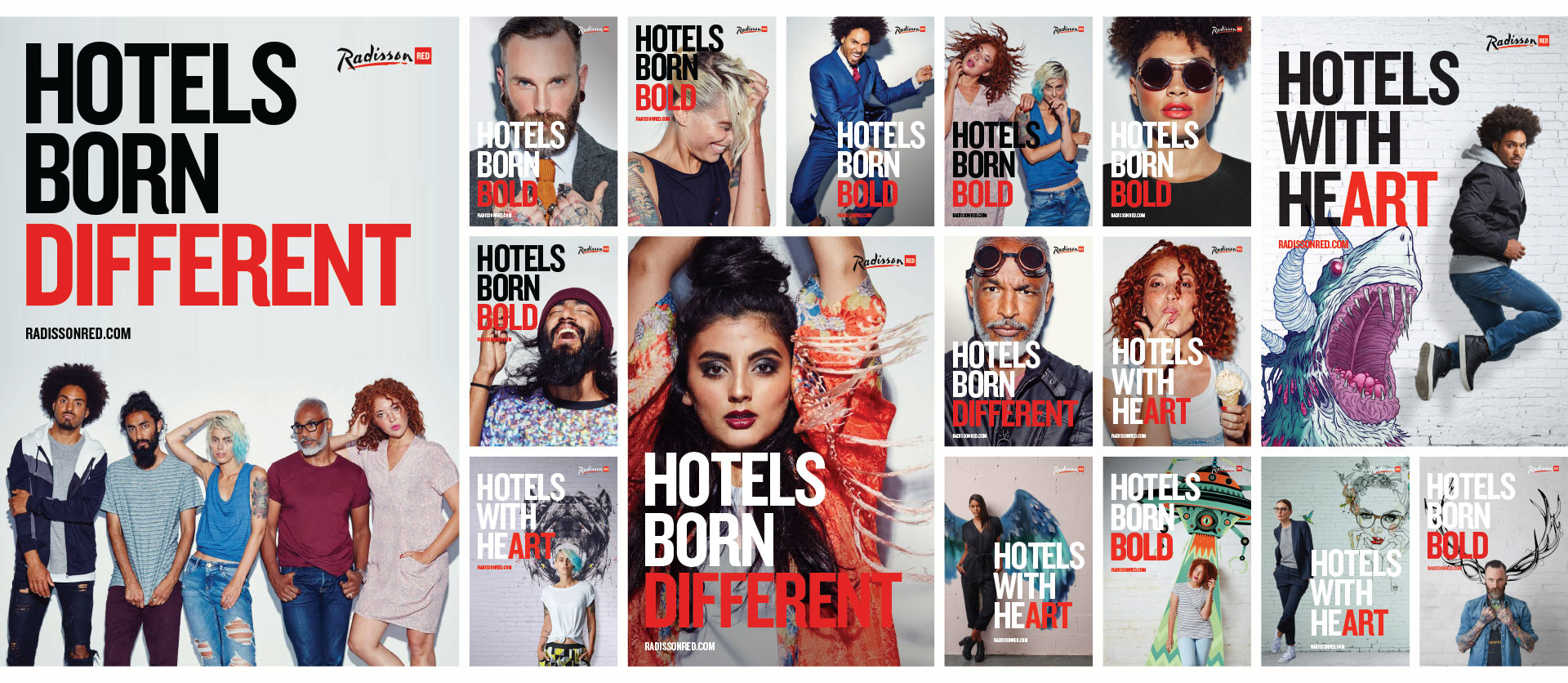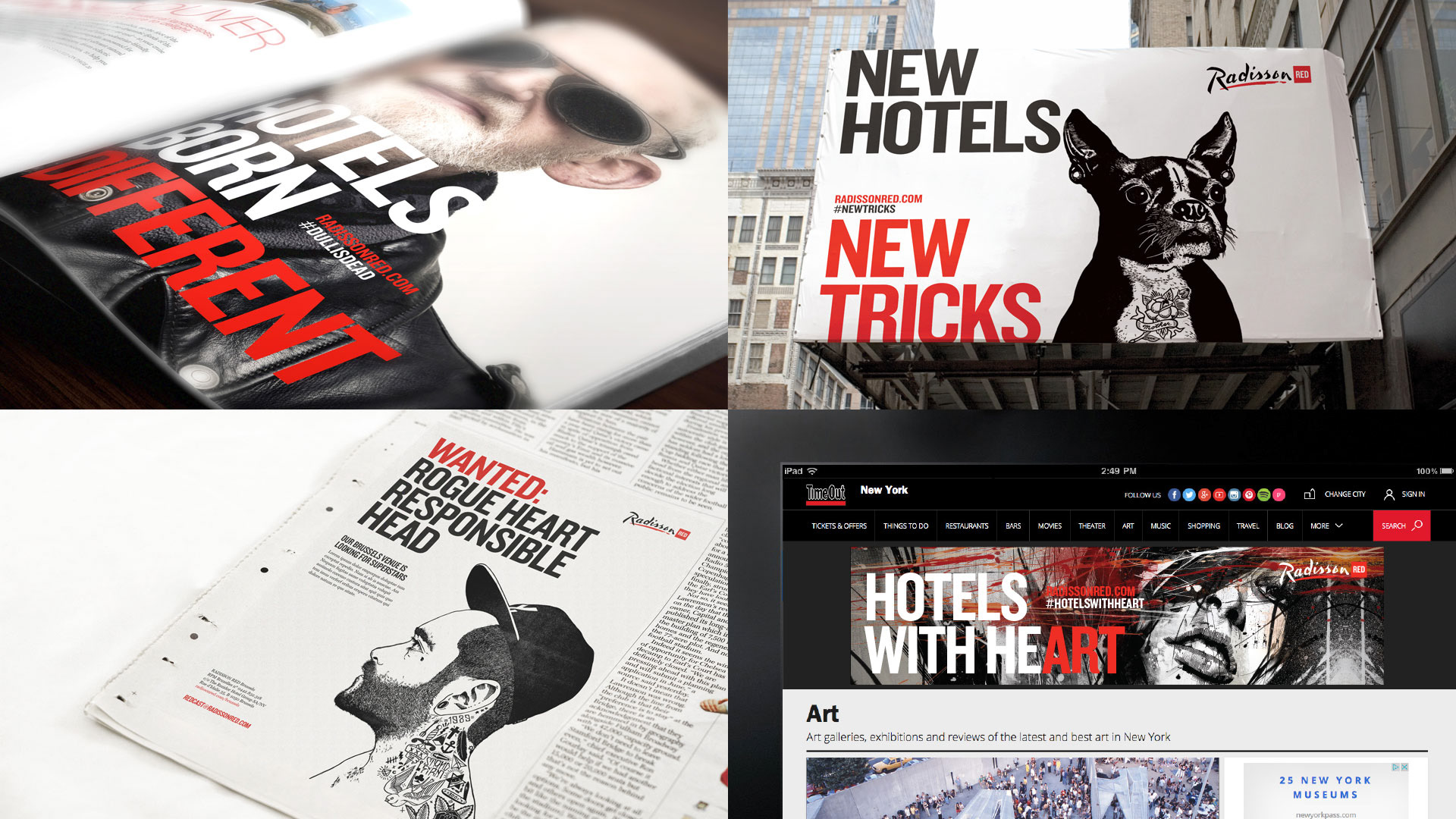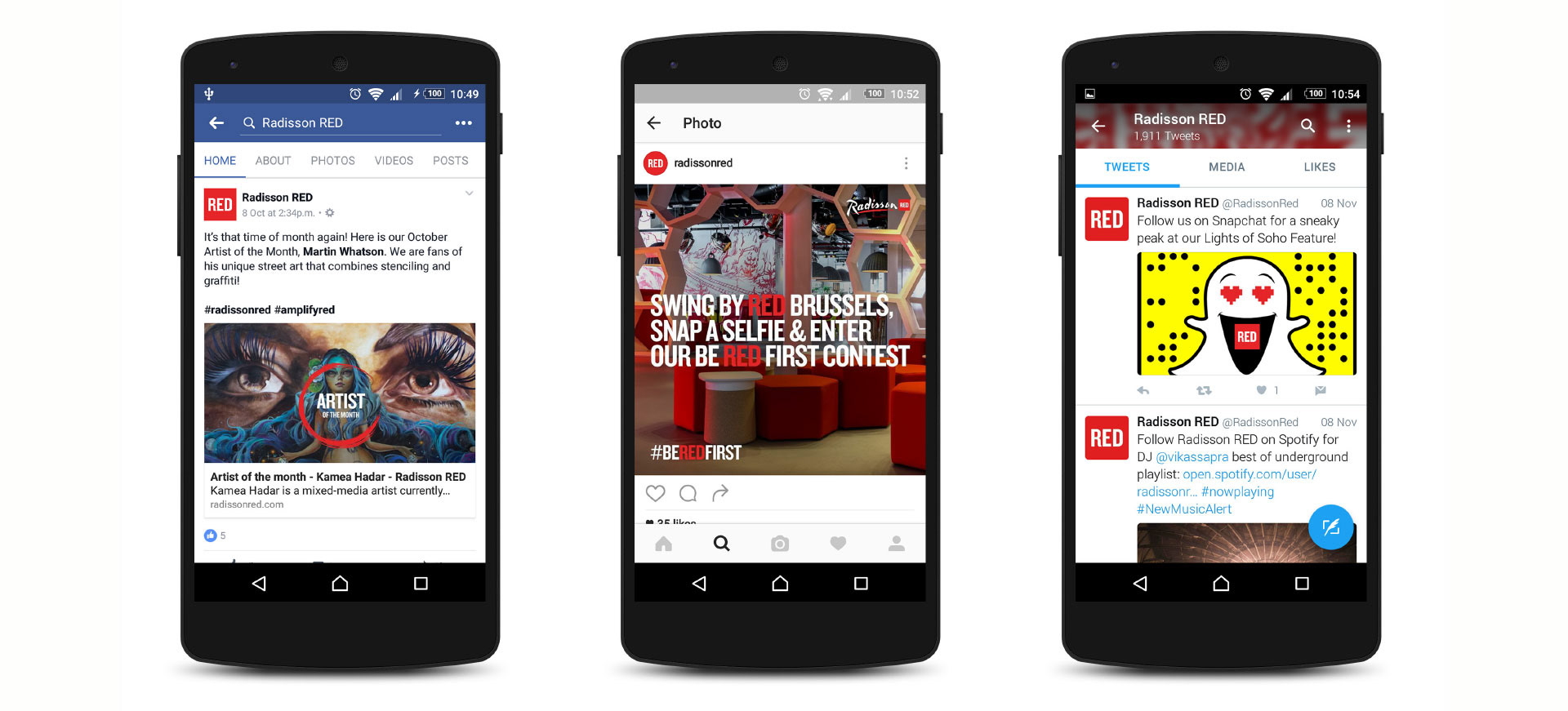 We created an adaptive and energetic brand, with a clear set of guidelines and principles, flexible enough to express itself wherever it wants. Bold type and a simple palette underpin the visual identity, allowing graphics, texture, illustration and photography to roam free.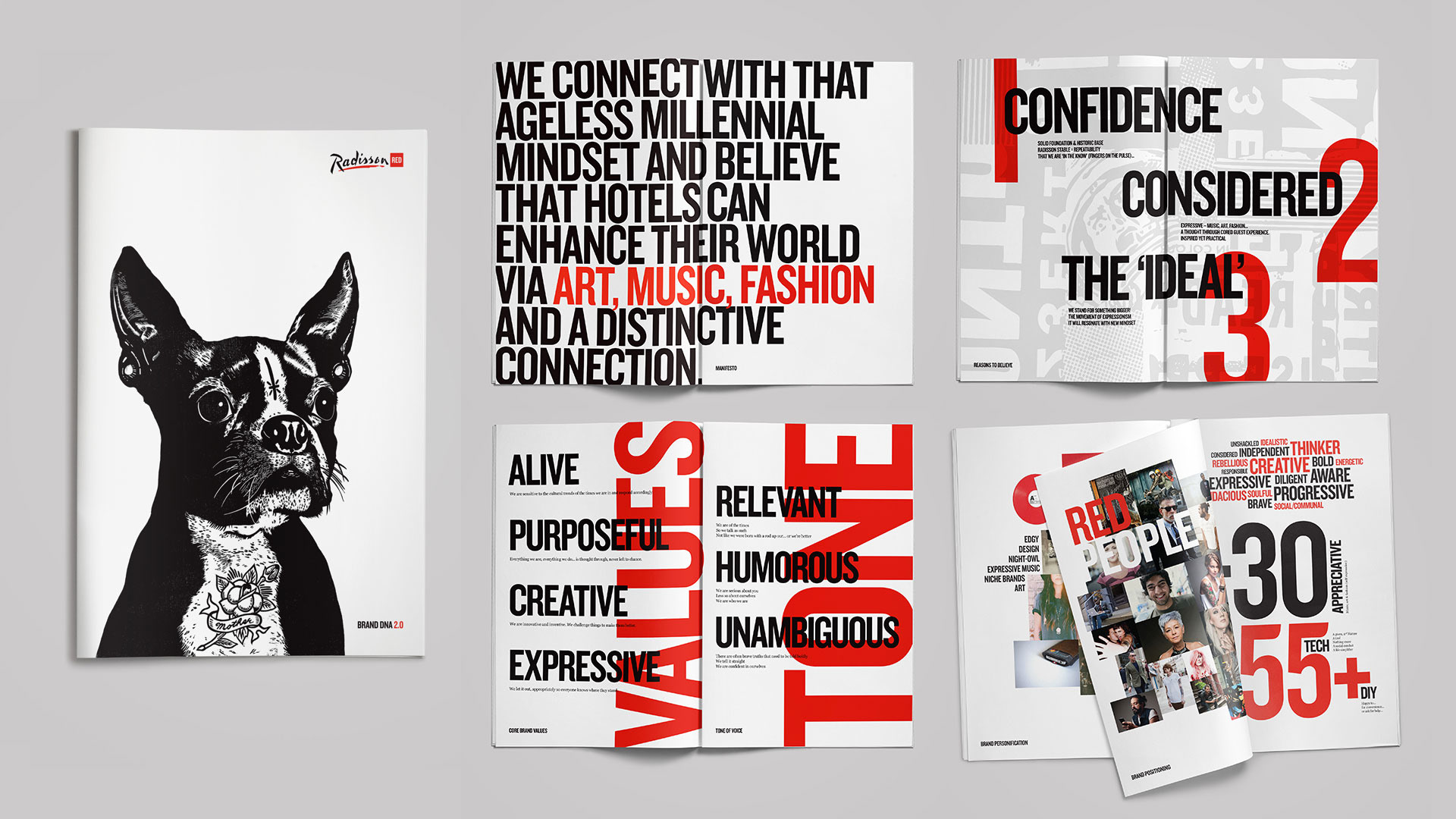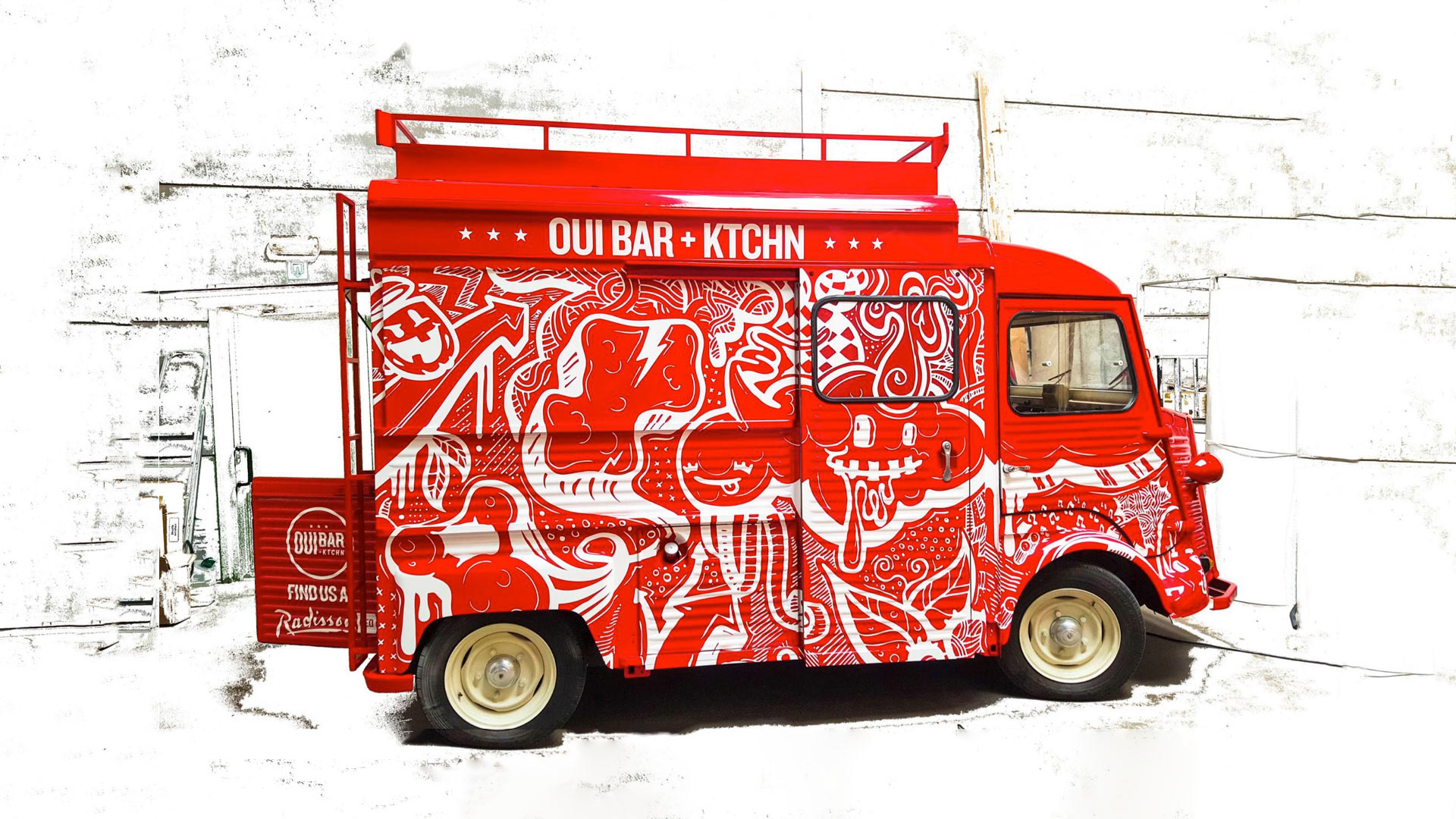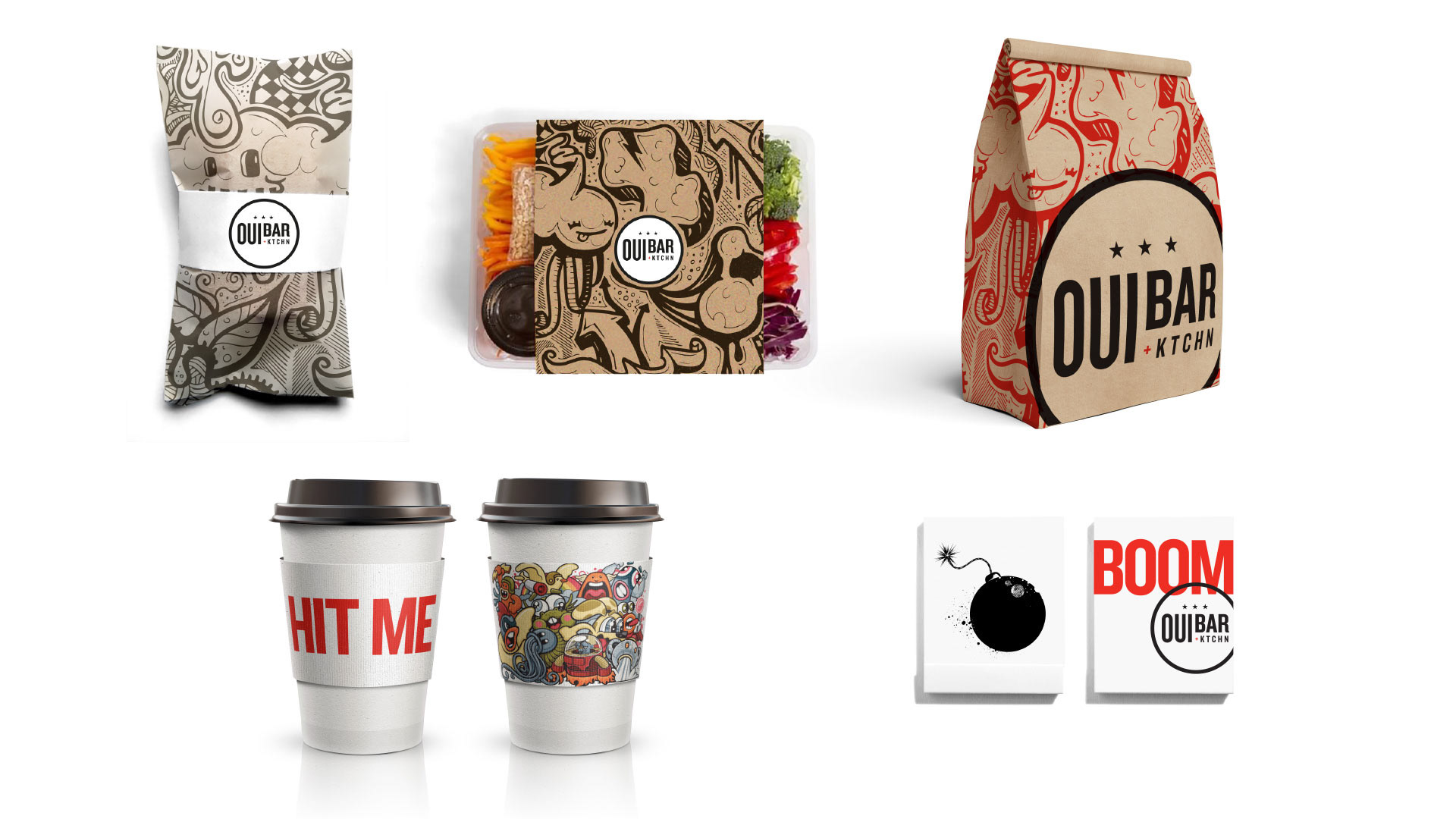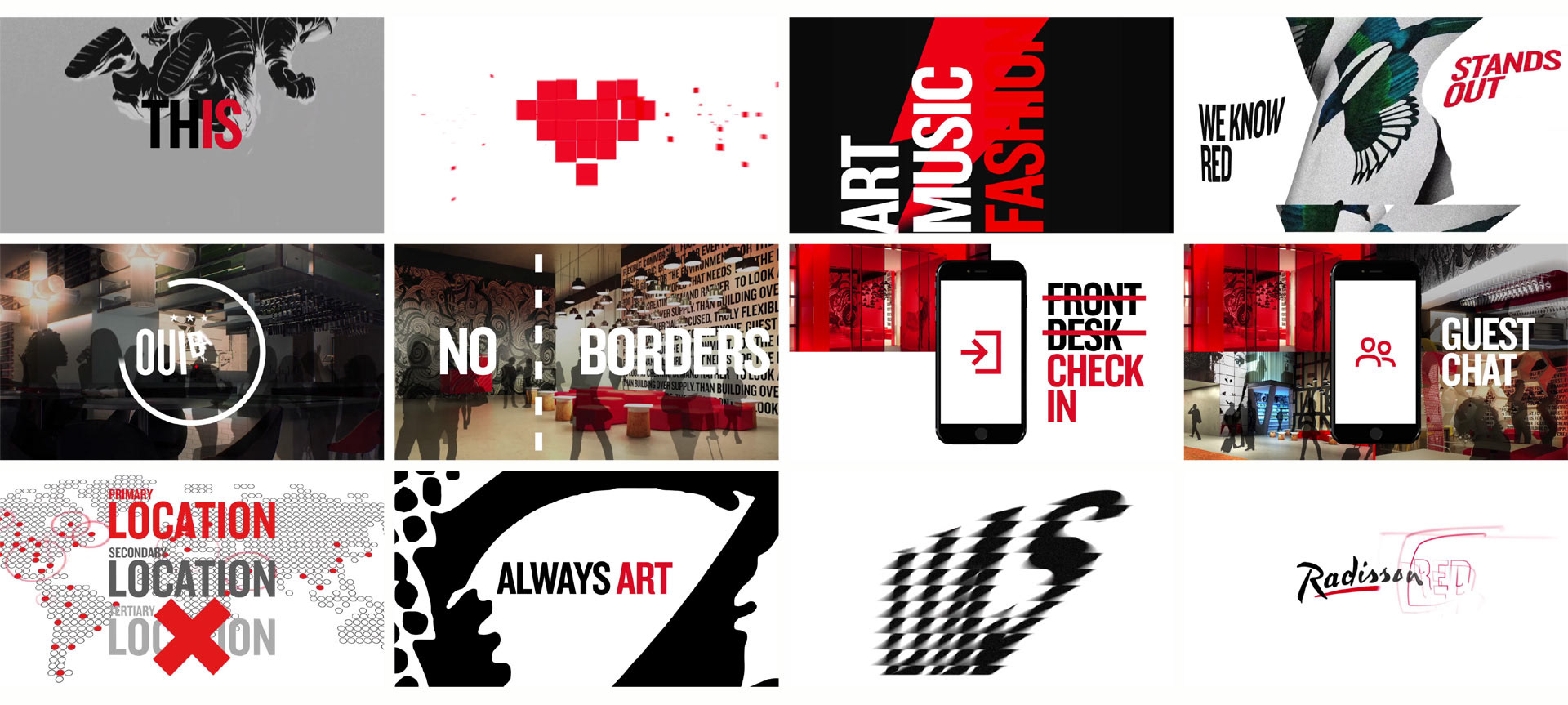 "The creative team was instrumental in creating the new Radisson Red brand. They were a breath of fresh air, working closely with us to bring our disruptive brand to life in a unique and engaging way. From a clarifying strategy to flawless execution, they immersed themselves in our world and became a trusted extension of our team. We loved the end result, and are thrilled to have comprehensive brand standards and an identity that will enable us to continue to evolve this dynamic brand into the future."