The Challenge
American casual dining giants TGI Fridays needed a refresh to their iconic brand, which has been around since 1965. They wanted something more modern and dynamic, without losing familiar traits, to reflect their revamped interior & exterior designs in the US, in order for them to compete with a new breed of casual dining restaurants.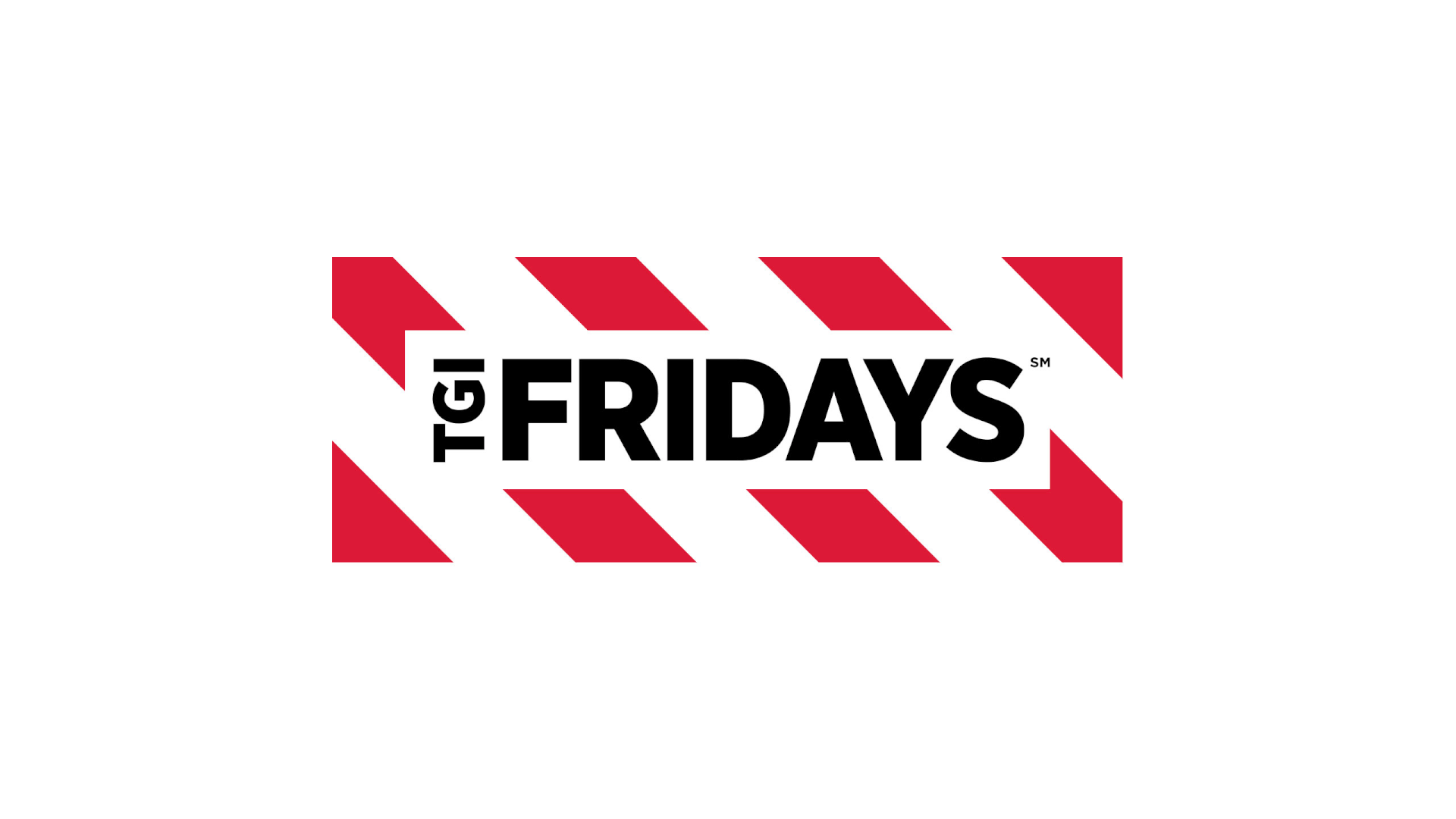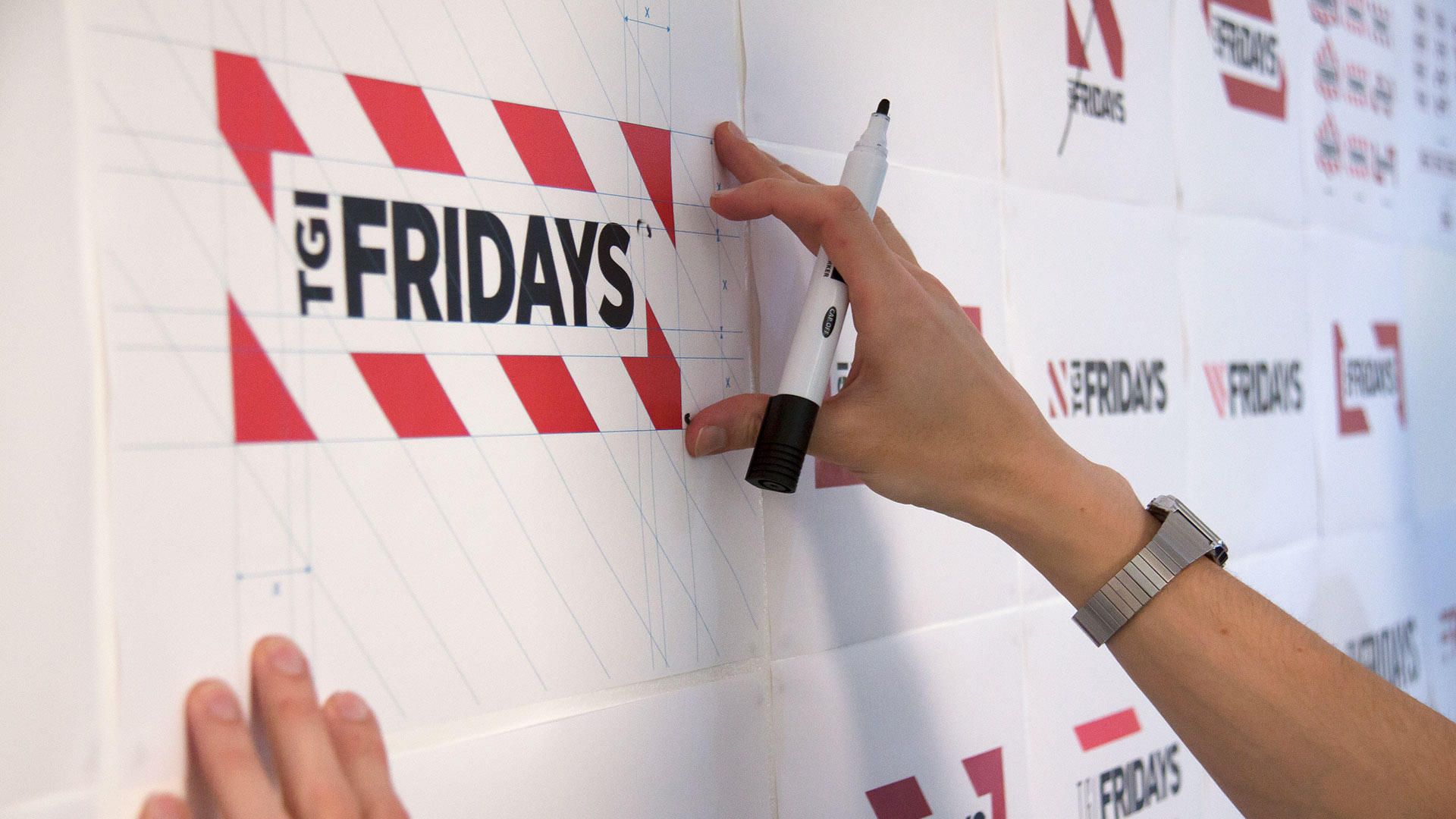 Our Approach
A lot of time was dedicated to research and analysing the competitive landscape. We liaised with the architectural and interior design team to ensure our designs transitioned well into real-world application.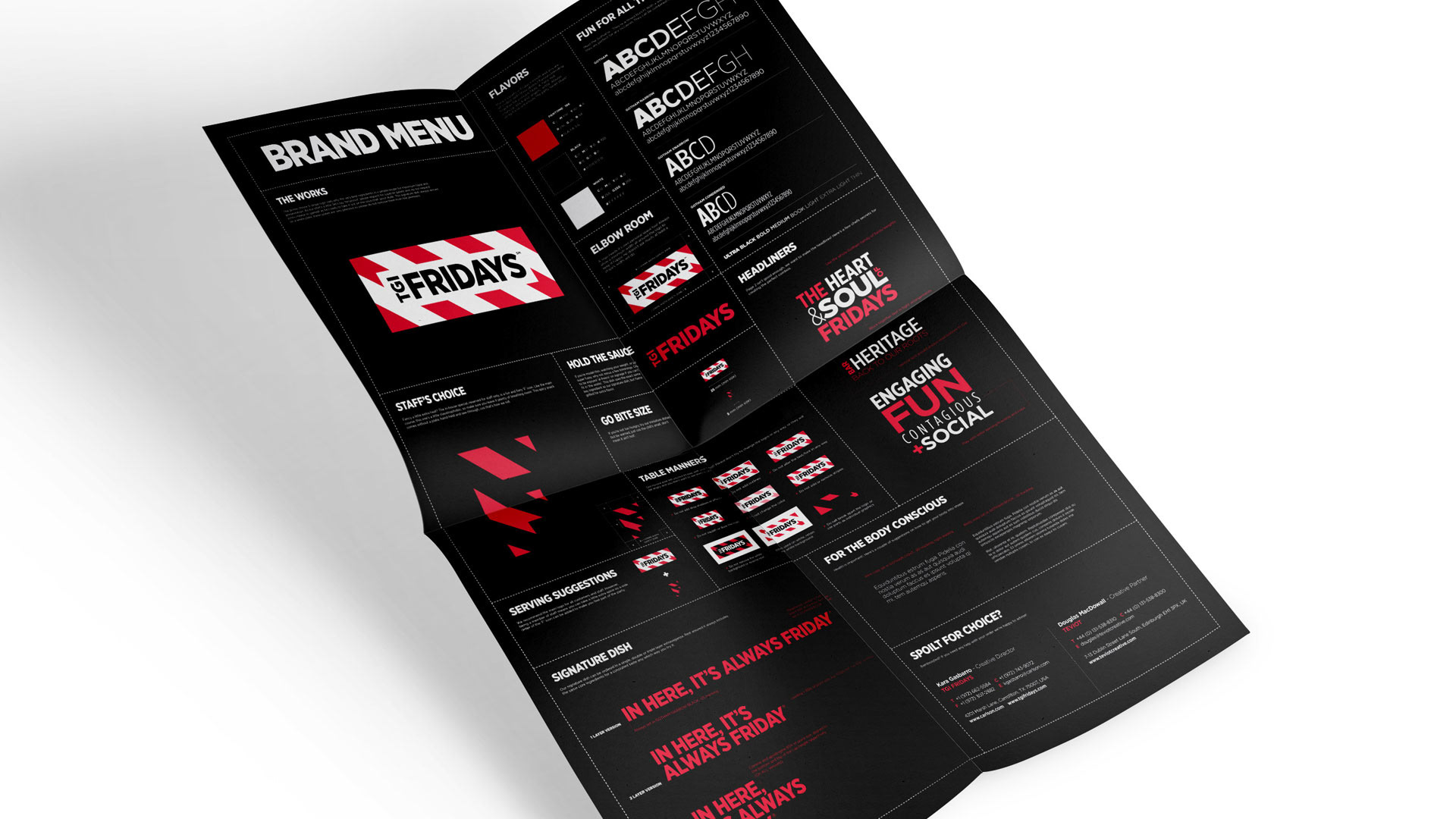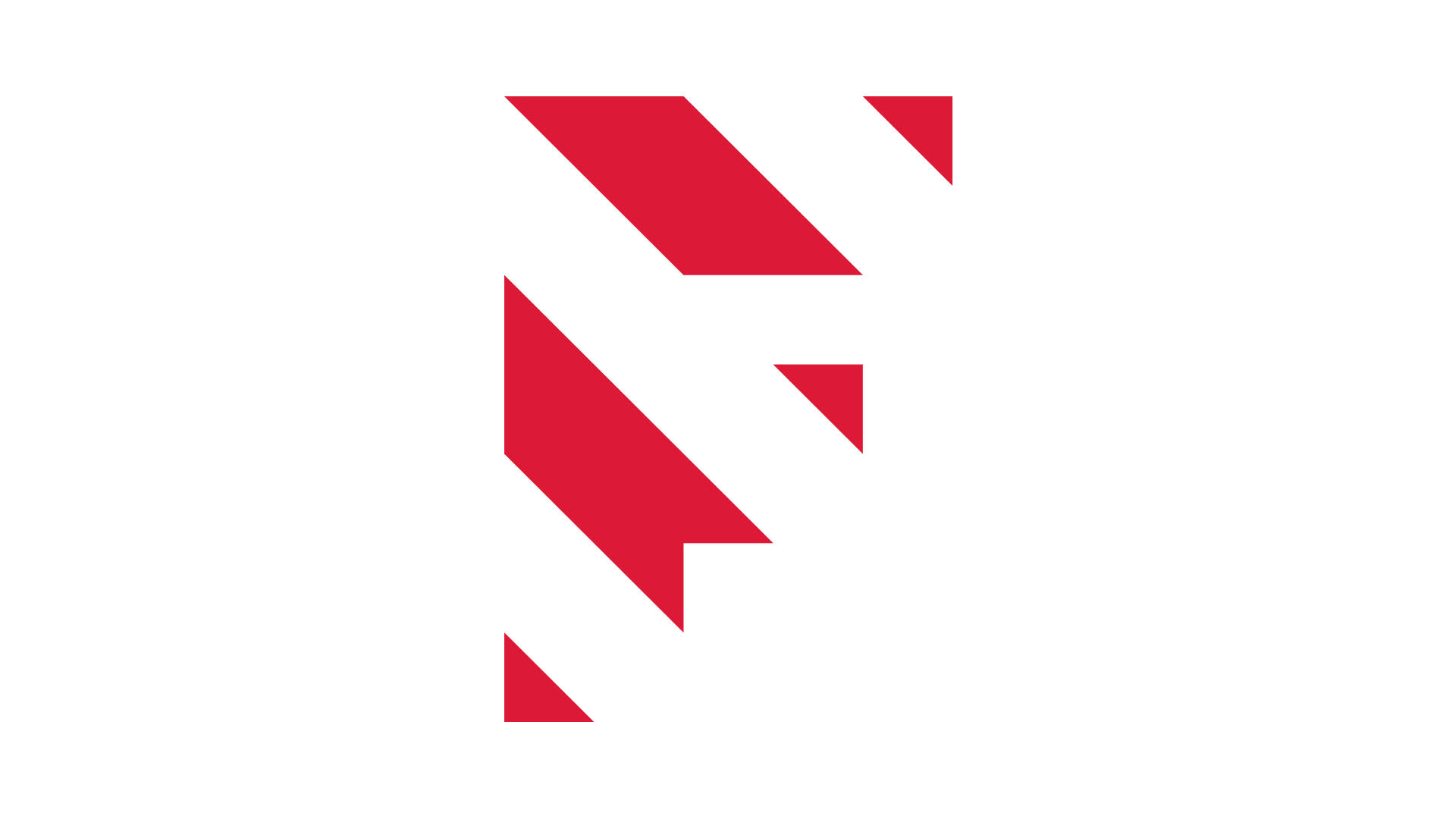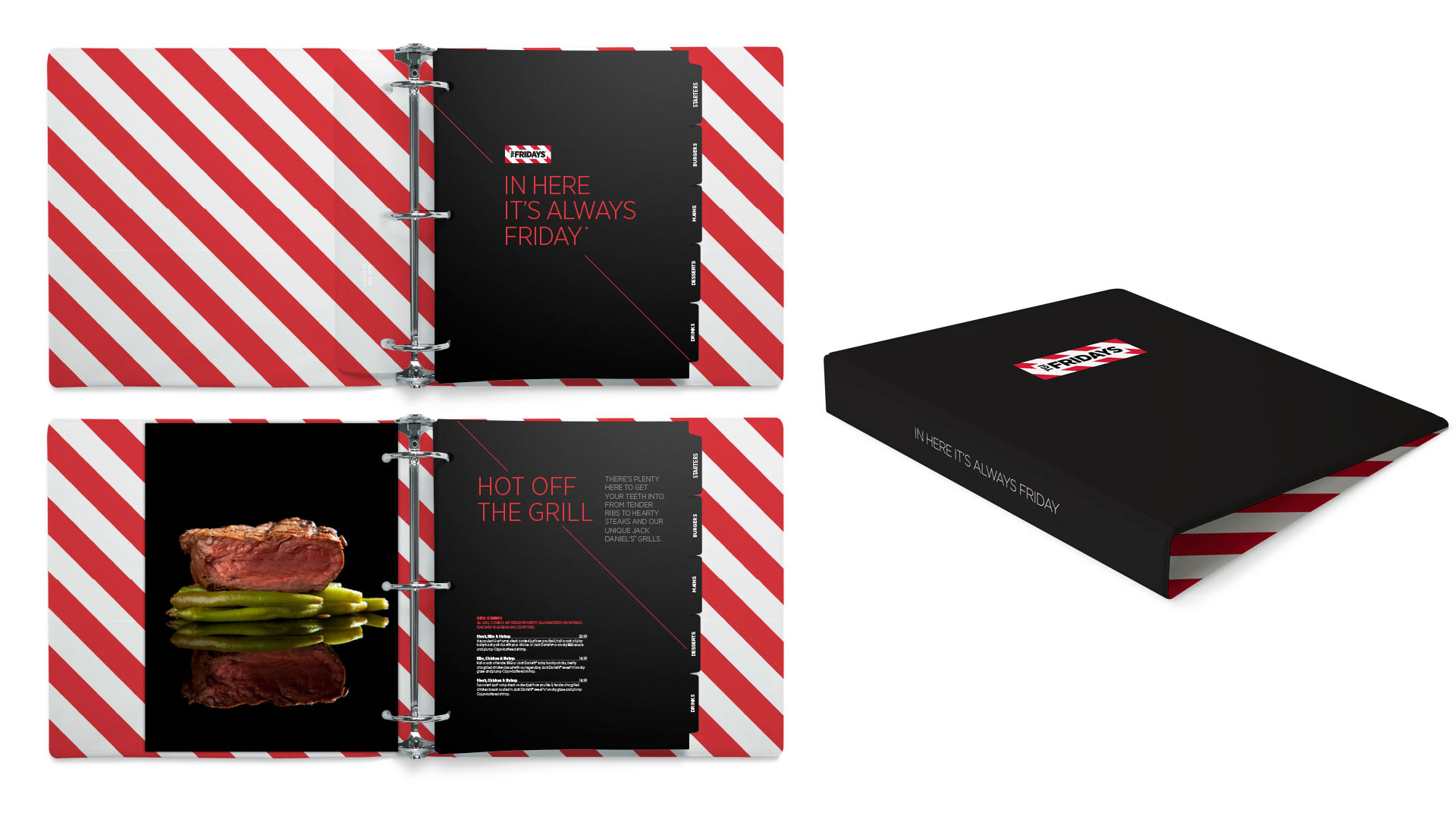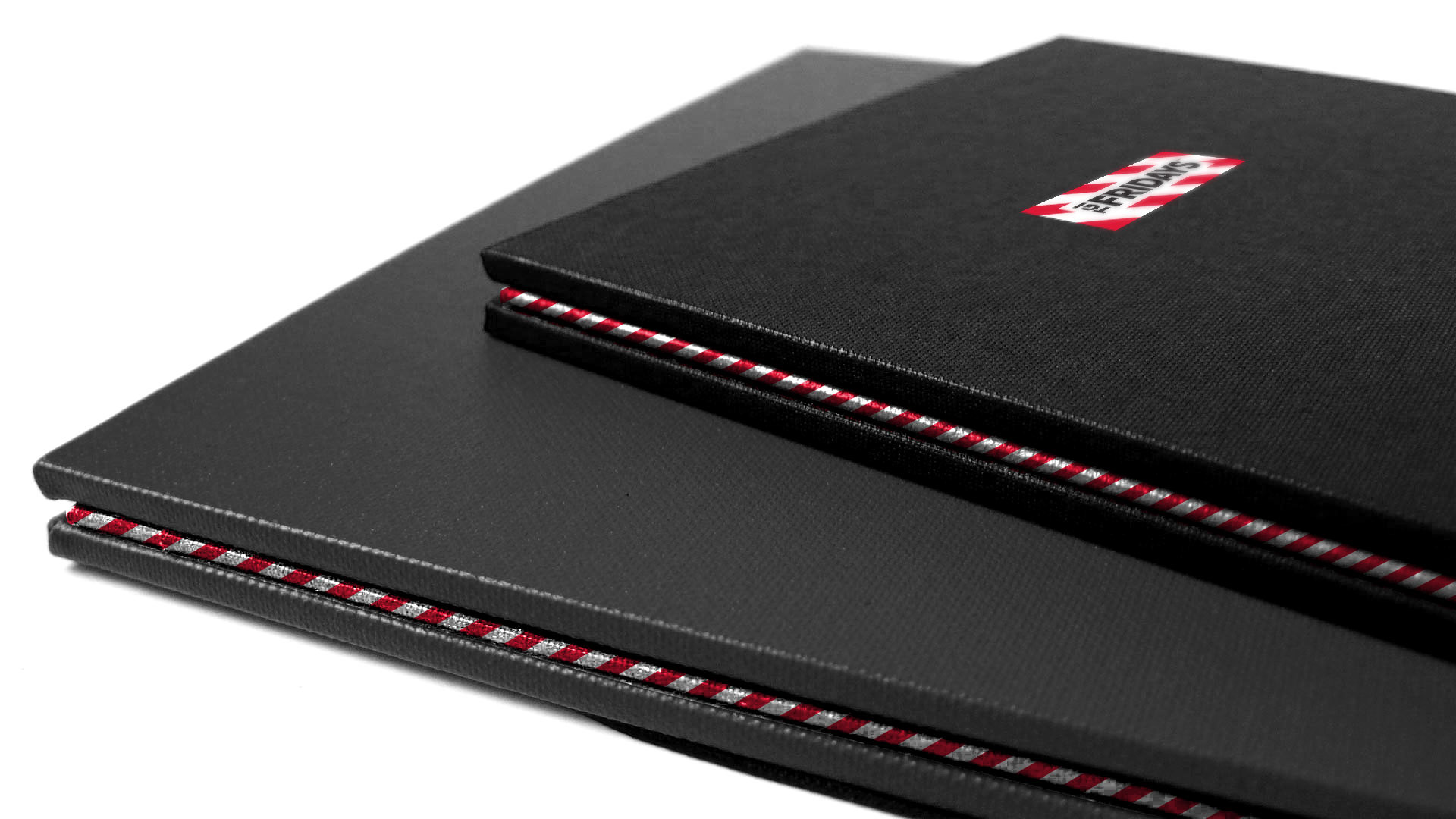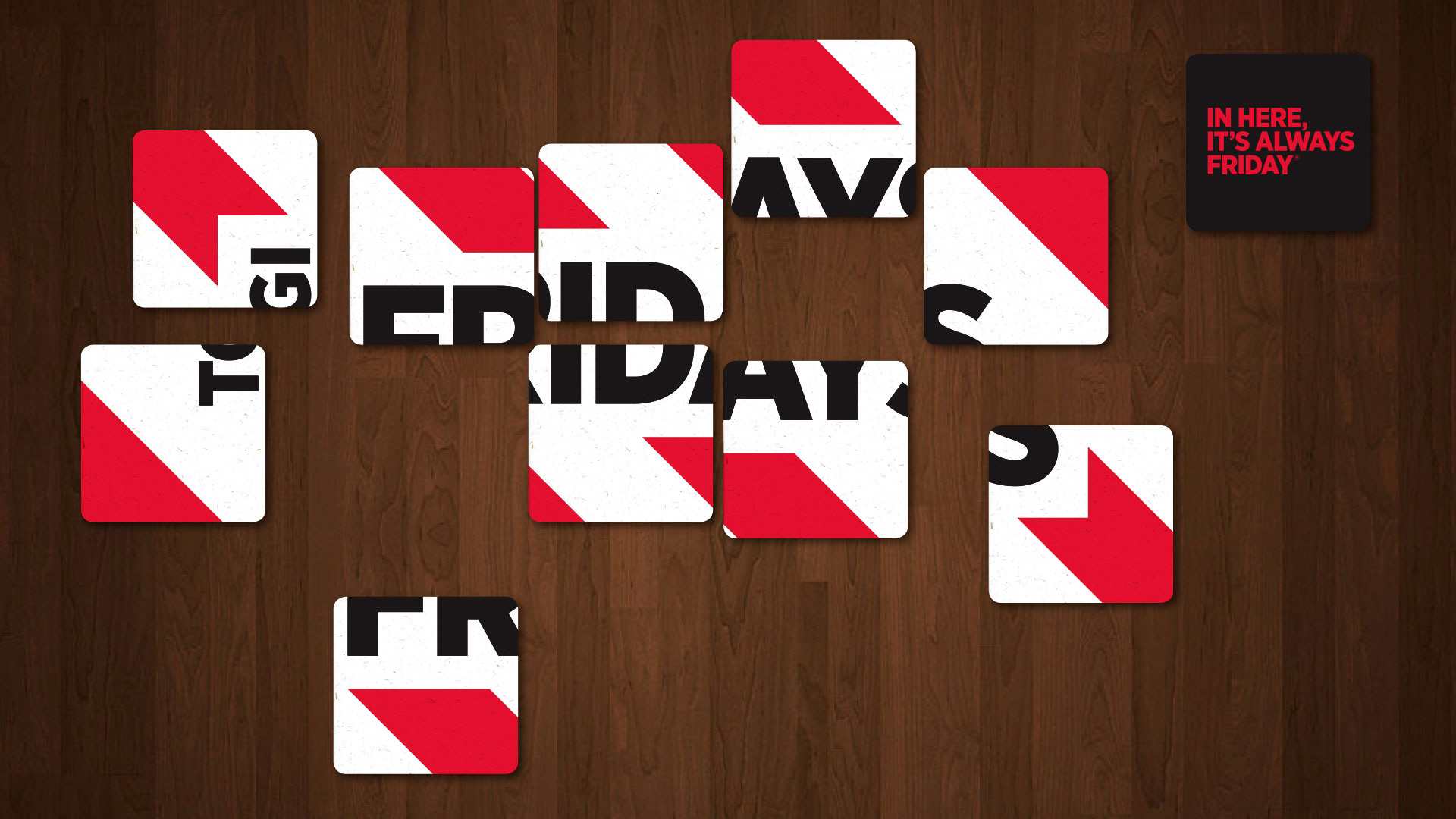 We delivered a clean, refined logo that moved the brand forward and retained it's established, iconic red stripes. We then used the 'simplifying' approach to inform and design various new collateral and brand experiences.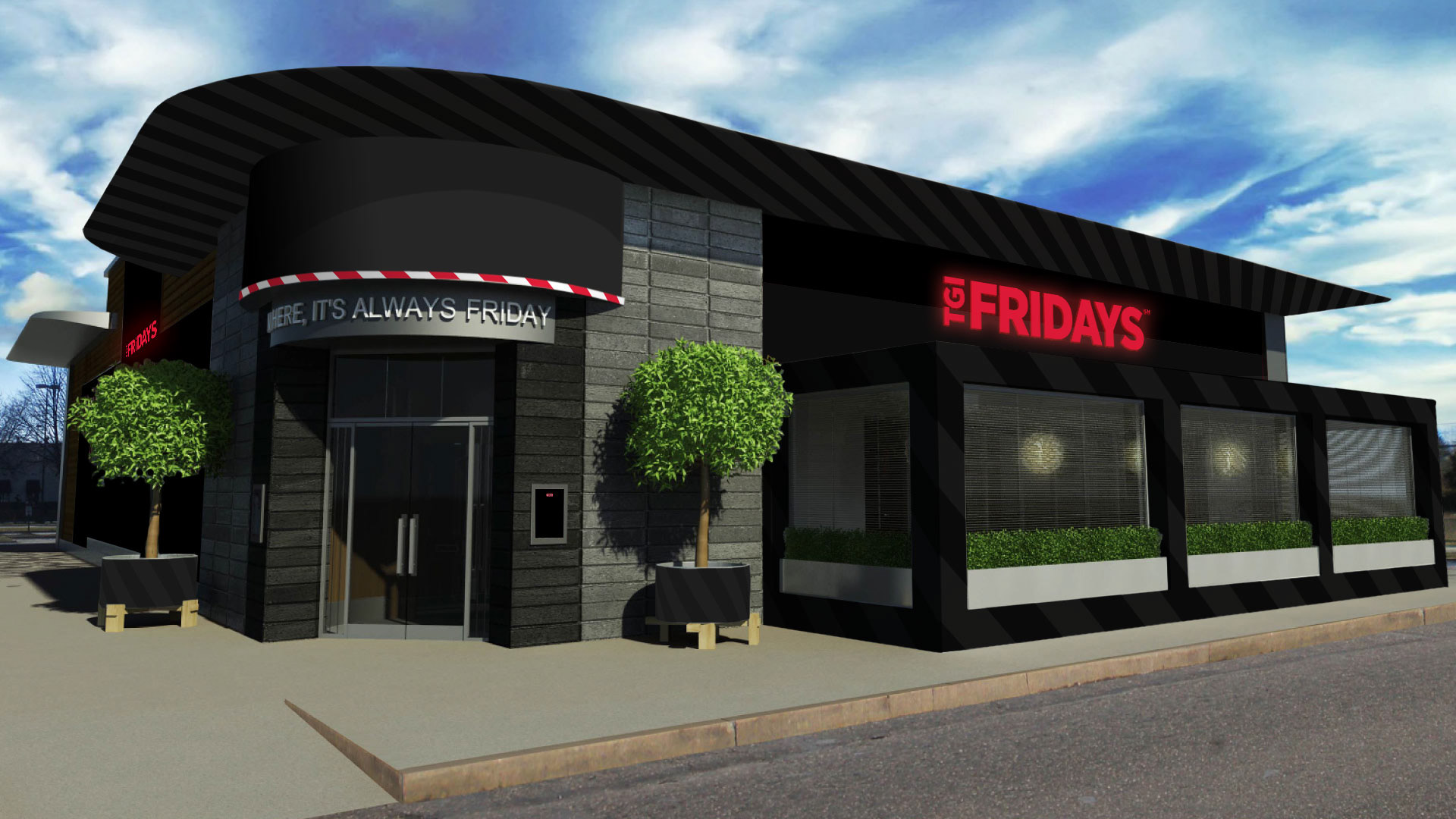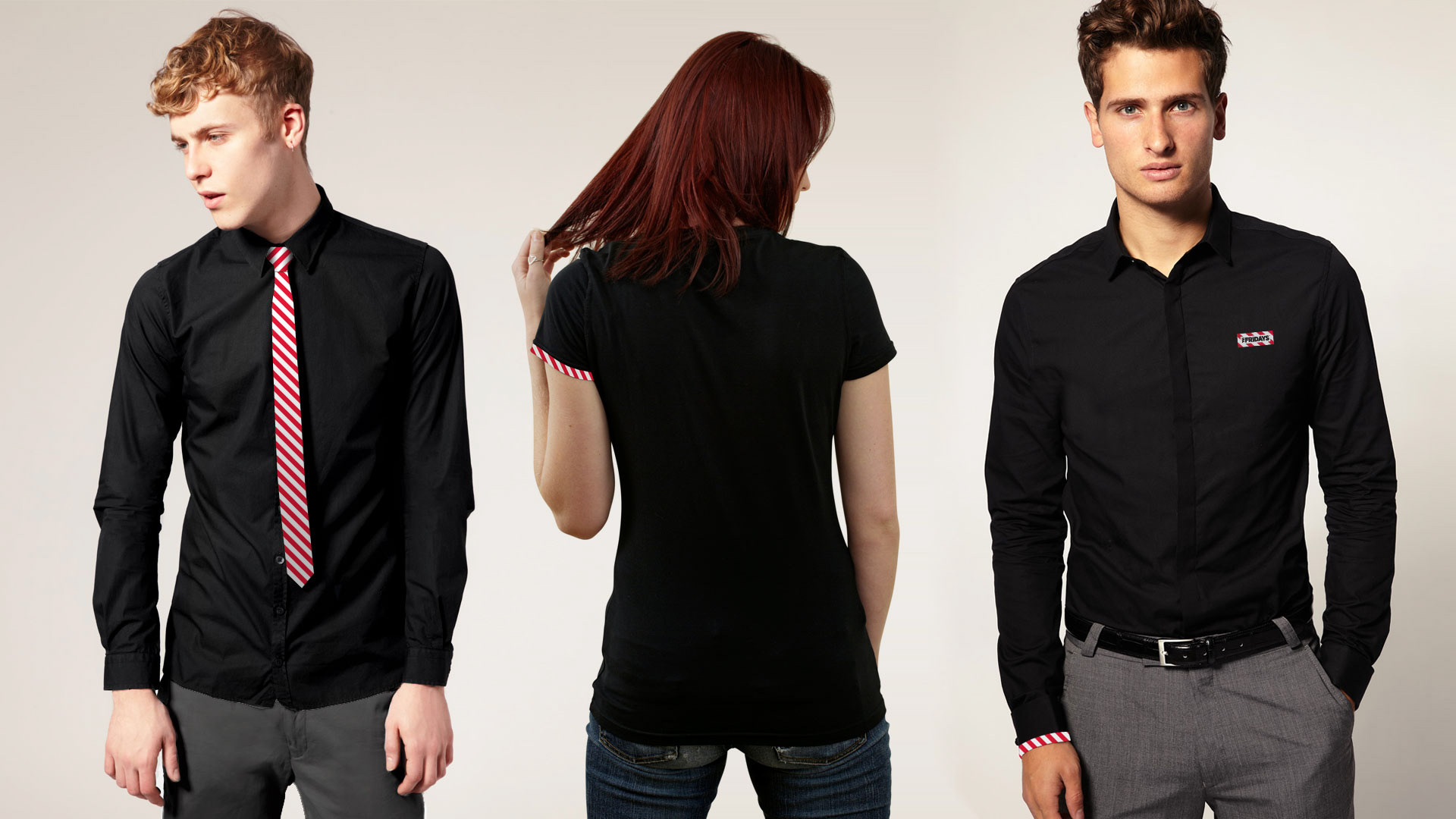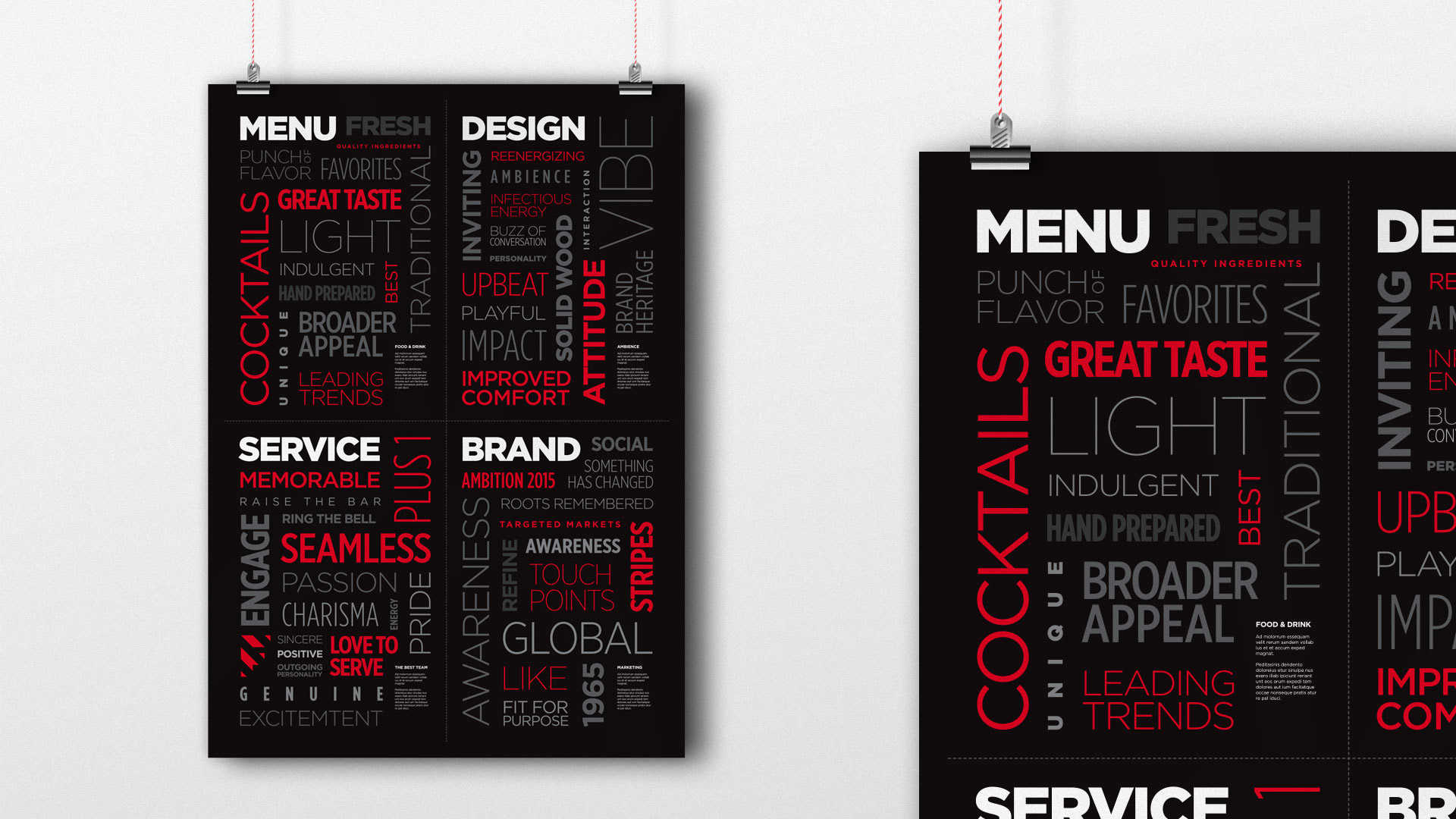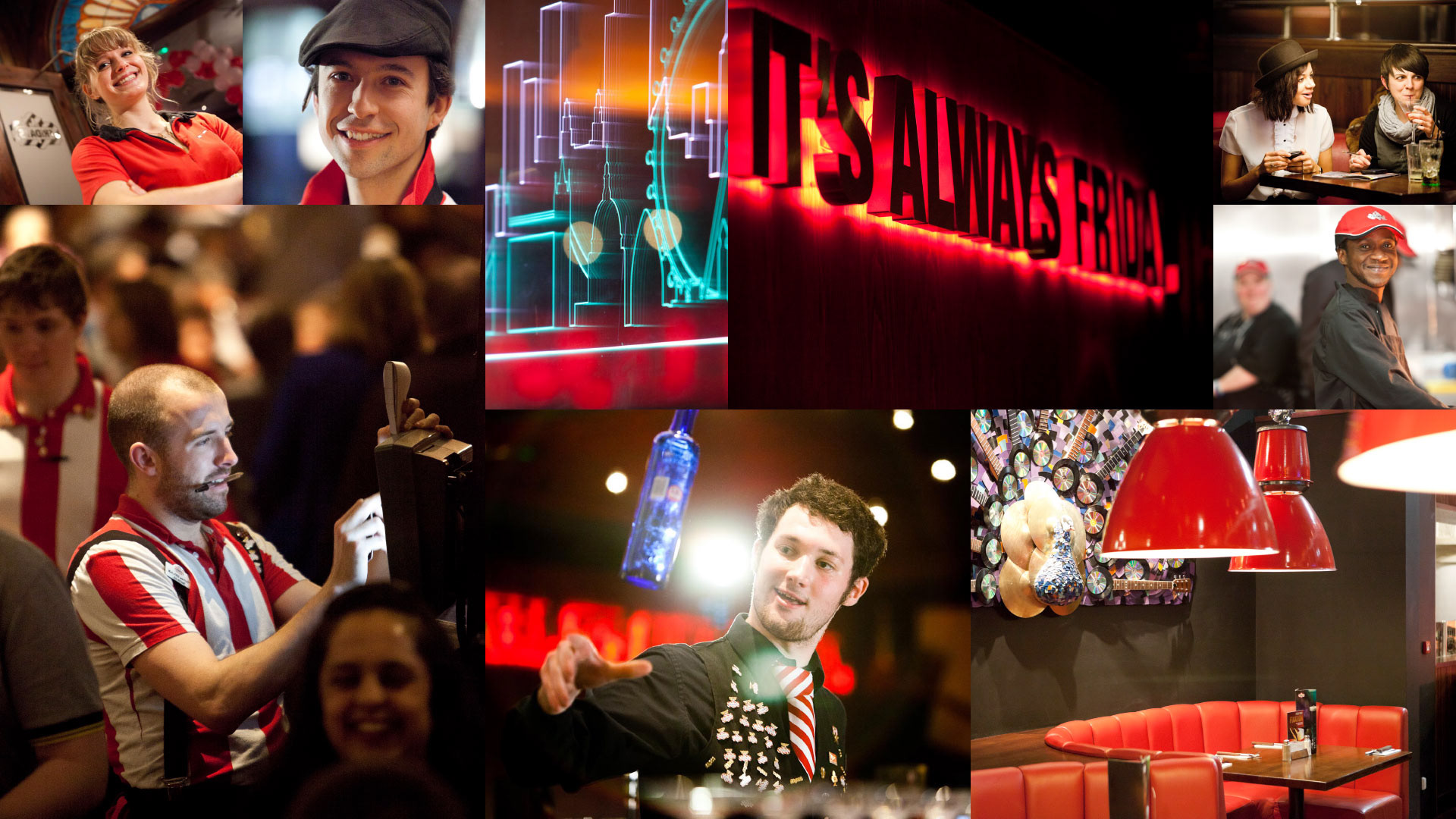 "The work really captures the spirit of where Fridays needs to be. It should also sound alarm bells for the sector, as it too will need to change or be swept away in a tide of sameness and mediocrity."