The Challenge
Wood's Brownie Co, a local hand-crafted bakery wanted to take their six signature flavours of brownie to a bigger market. As well as a new visual identity, they needed a set of packaging that had a strong shelf presence and complimented the high-end nature of the product, on a low production budget to maximise profit.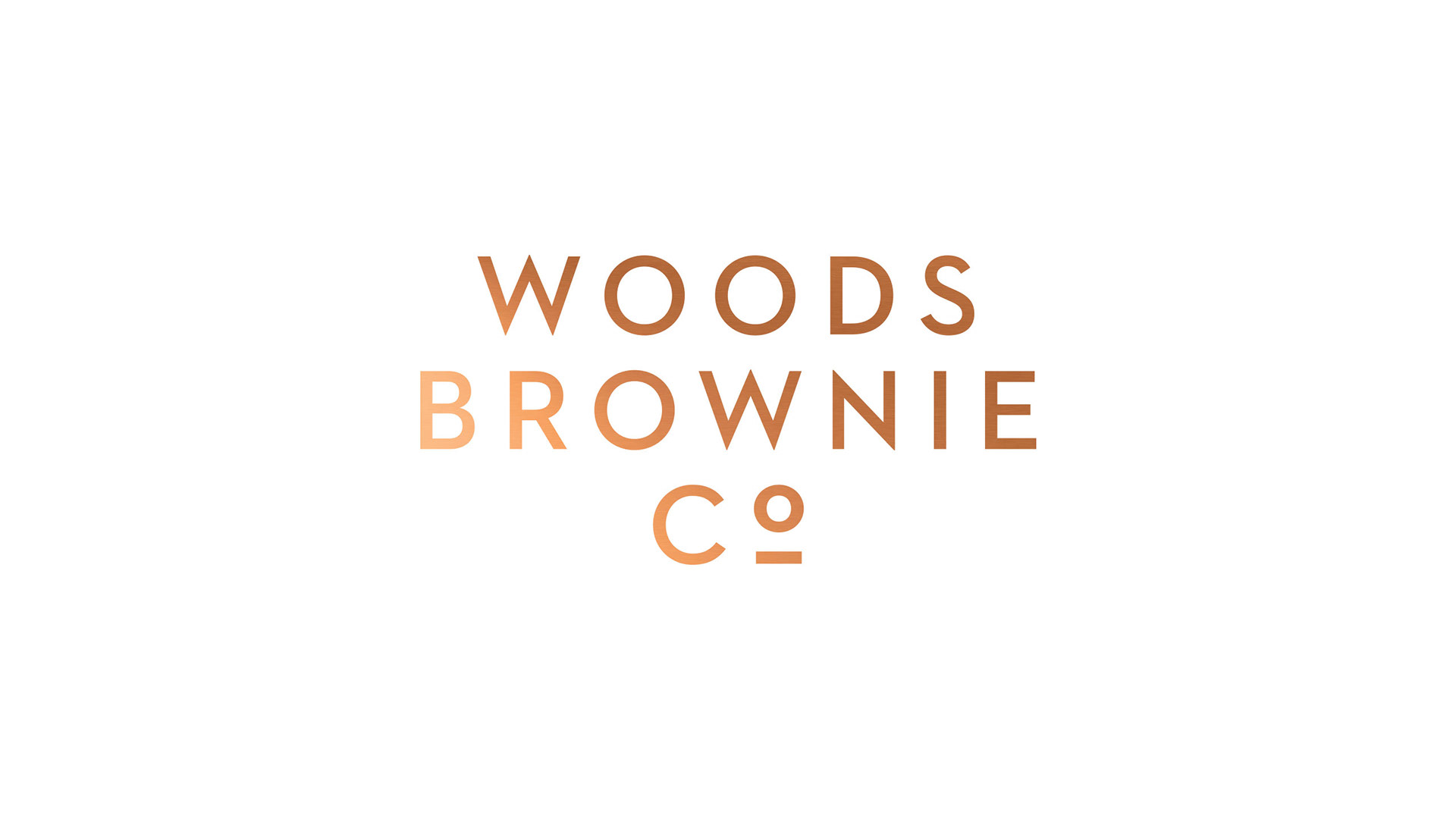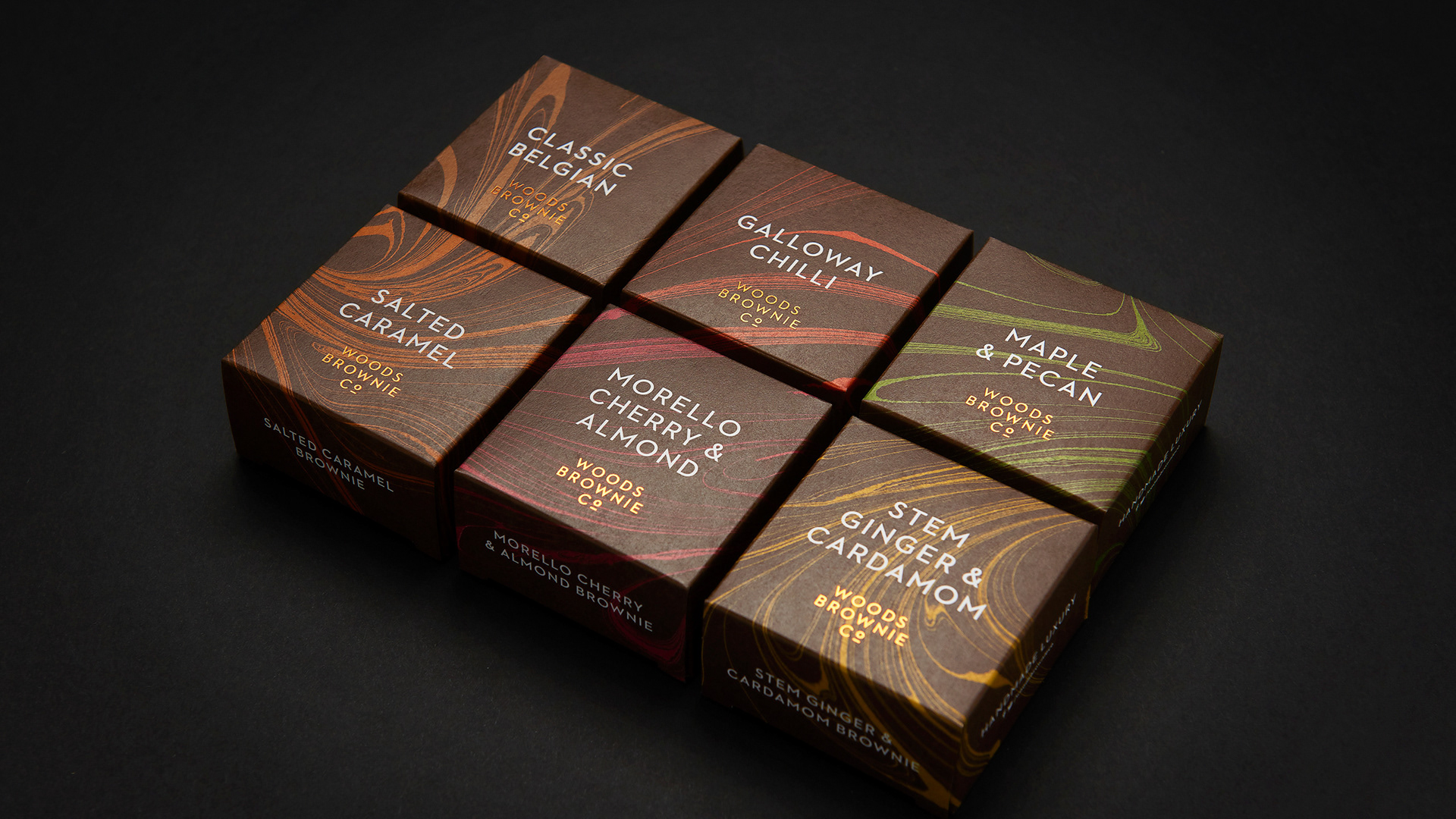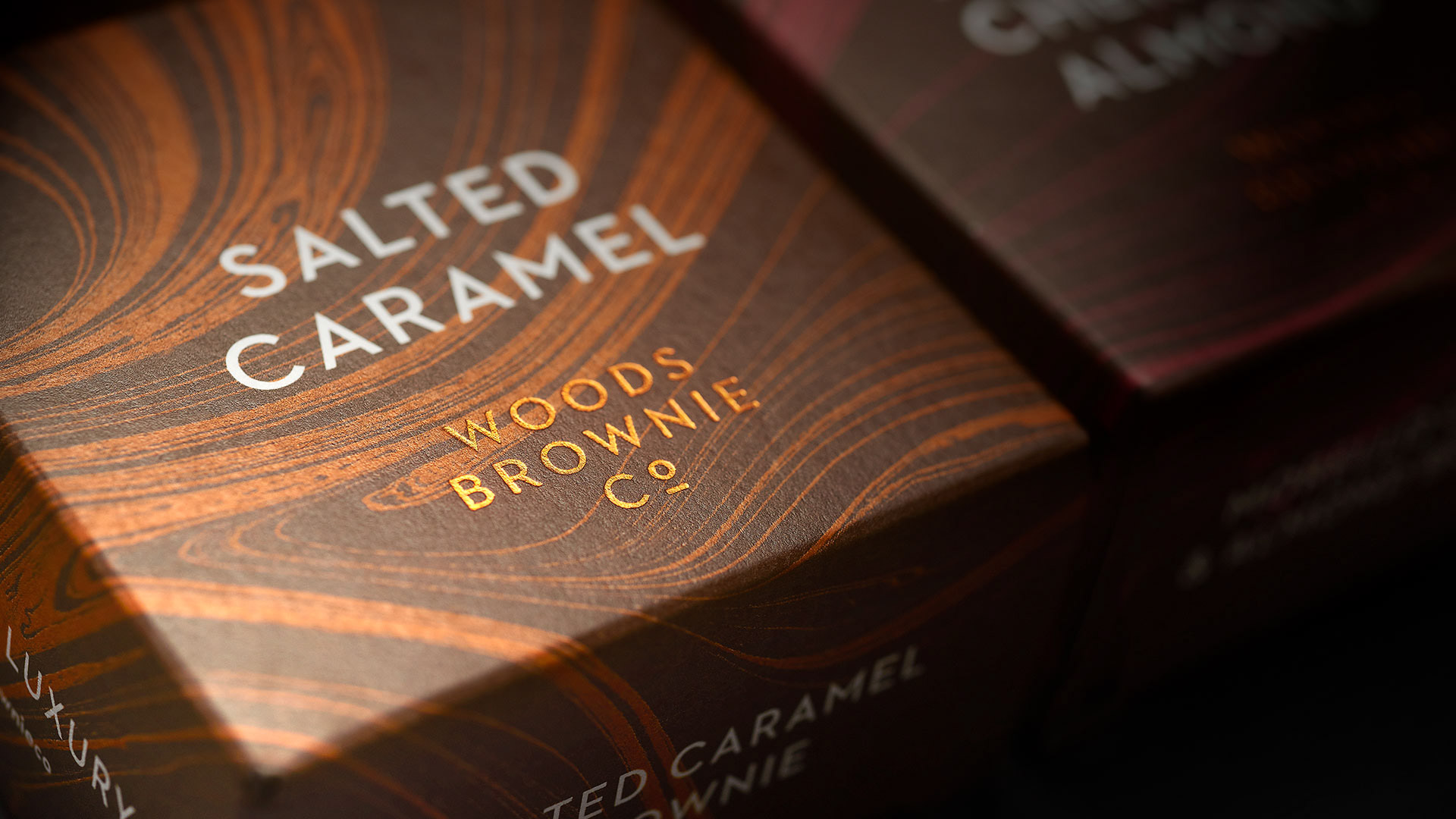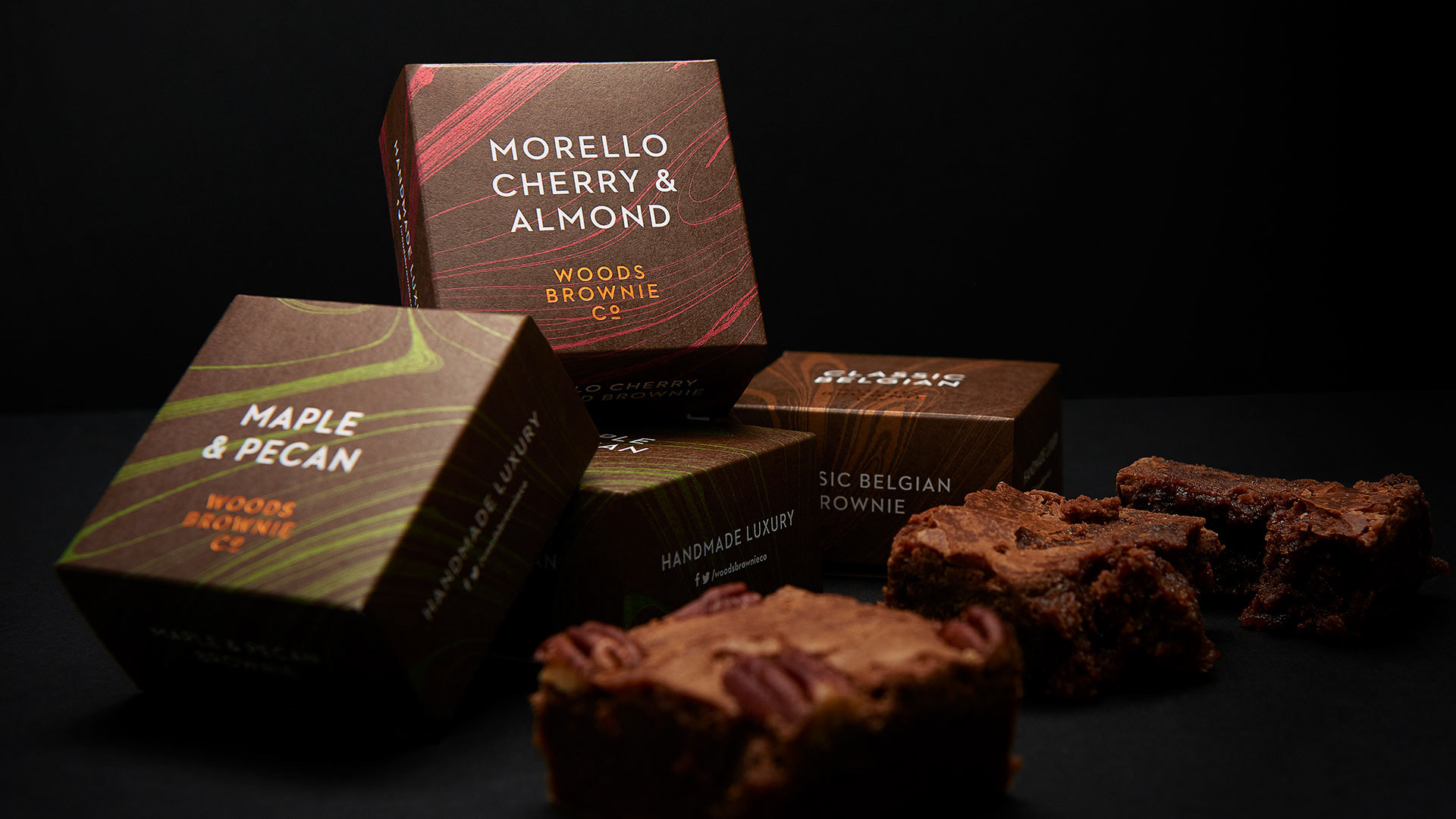 Our Approach
We wanted to make the visuals look as tasty as the brownies themselves, which required plenty of 'taste testing' – purely for research of course!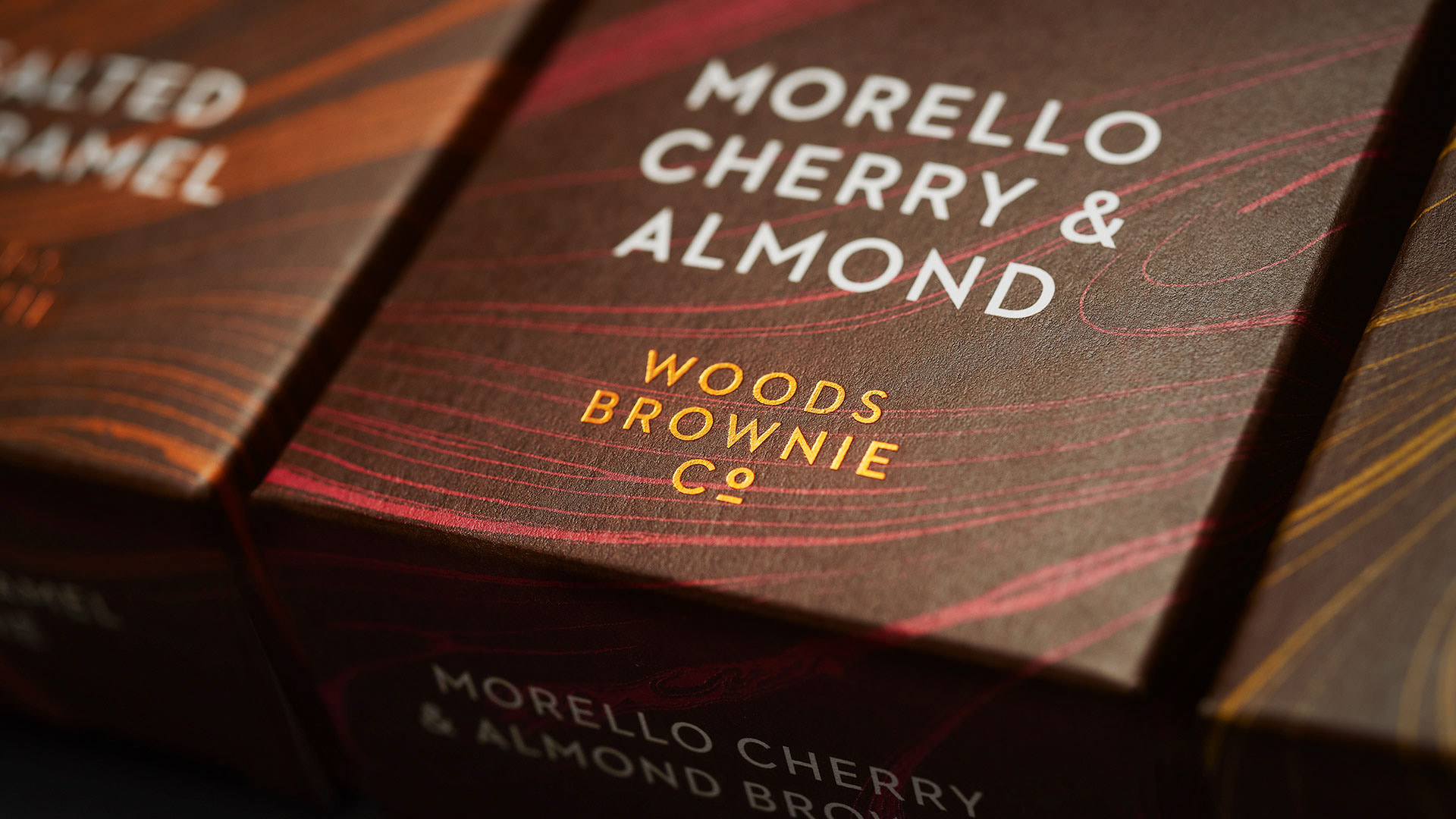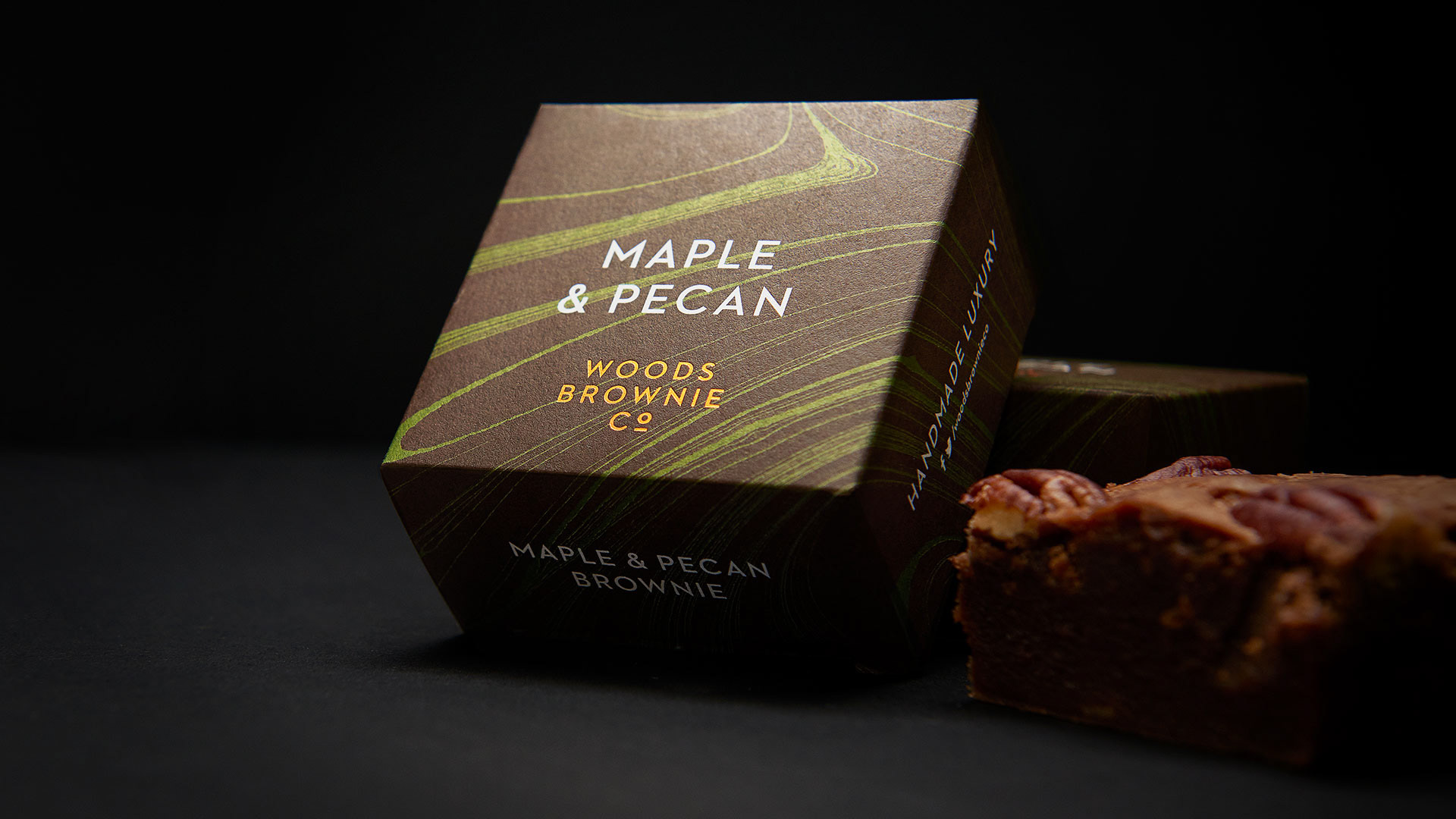 Swirls evocative of the flavour-infusion process, paired with classic typography created a unique and instantly appetising look & feel. We printed using metallic inks and foiled logo for an extra lift on the shelves.